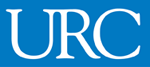 Vacancy title:
Regional Program Manager
Jobs at:
University Research Co. (URC)
Deadline of this Job:
7th May, 2018 at 16:00hrs
Duty Station:
IGANGA, Uganda
JOB DETAILS:
University Research Co., LLC (URC), a US-based public health organization working in Uganda since 2005, is implementing the USAID's Regional Health integration to Enhance Services
in East Central Uganda Activity (USAID's RHITES EC). The purpose of this project is to support the implementation of a comprehensive, integrated investment in regional health, HIV/ AIDS and nutrition assistance. This five-year activity targets 11 districts in East-Central Uganda with an estimated total population of 4.1 million through a district-based integrated package of quality health, HIV/AIDS, nutrition and child development services. URC is seeking qualified candidates to till the following positions;
REGIONAL PROGRAM MANAGER- IGANGA CLUSTER (1)
Job Purpose:
The Regional Program Manager will guide and oversee implementation of the USAID's RHITES-EC Program for all the technical areas in the cluster/sub-region, including; TB, Malaria,
HIV Care and Treatment, HIV Behavioral Prevention, VMMC, Nutrition and WASH, PMTCT, RMNCH, Laboratory Systems, Supply Chain Management, Community Linkages, Youth and
Gender, Social Behavior Communication, Human Resources for Health and Family Planning. S/he will also oversee the Cluster and district-based finance and administration functions
of the USAID's RHITES-EC Program and manage relationships with partners and respective districts in East Central Uganda.
Job Specifications:
The job holder should have:
Academic Qualifications: - Master's degree in Public Health or related field. Additional medical qualification or HIV training will be an added advantage.




Work Experience: - At least six (6) years' experience in health program management preferably with 3 years at managerial level in a reputable government institution/ NGO.Proven ability to coordinate activities of different stakeholders at national level. -




Key Personal competences: - Excellent communication and interpersonal skills coupled with project management abilities.
For more details regarding the job descriptions and persons' specifications, please view them on our website: Http://www.urc-chs.com/careers Please do not submit applications through the website. Use the provided avenues below
Job application procedure
Qualified applicants should hand deliver OR send via E-mail their complete applications with cover letter, curriculum vitae, certificate of good conduct, copies of academic credentials and contact information for 3 professional references by Monday
7th May, 2018 at 16:00hrs addressed to:
Human Resource Coordinator,
University Research Co., LLC — Centre for Human Services,
Plot 1, East Victoria Close, Mpumudde Division
Jinja, Uganda
E-mail: HR-RHITES-EC@urc-chs.com
While we thank all applicants for showing interest, all applicants: who applied for the re-advertised position should not reapply
Only short-listed candidates will be contacted for Interviews.