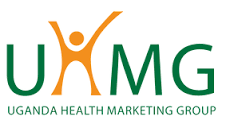 Vacancy title:
Sales Manager
Jobs at:
Uganda Health Marketing Group Ltd ( UHMG)
Deadline of this Job:
Friday11th May 2018 at 4:00pm
Duty Station:
Kampala, Uganda
JOB DETAILS:
Organizational Description: Uganda Health Marketing Group Ltd ( UHMG ) is a Company Limited by Guarantee, whose Vision is 'A good lite tor all Ugandaris". We envision a Ugandan society with good lite, when products and servicesin Reproductive Health, HIV, Malena and Child Health are accessible, affordable and effectively utilized by all those in need. 0urMission is "To improve the quality of lite of Ugandans, through the provision oi superior and ailordable health care solutions," Our Core Values are; integrity, Transparency, Accountability, Teamwork, Excellence, Flexibility, and Equity.
UHMG is seeking dynamic qualified individuals to fill the following positions as part
of its learn.
POSITION: Sales Manager
DUTY STATION: UHMG HEAD OFFICE — KAMPALA (Product Facility- Supply Chain Division)
REPORTS TO: GENERAL MANAGER
SUPERVISEES: TERRITOTY SALES EXECUTIVE, SALES REPRESENTATIVES AND CUSTOMER RELATIONS OFFICERS
Job Summary:
The position holder will be responsible for development of strategies, tools and procedures to guide in increased distribution and sale of commercial and UHMG products and coordinates their implementation. He/ She will be responsible for the development, delivery. implementation reporting and monitoring of Sales Force Effectiveness (SFE) to achieve key business objectives across commercial and UHMG brands.
This will include reporting, monitoring, analysis and reporting at performance data, and sales activities to support recommendations that support the improvement of performance of sales teams. He/she will be required to initiate, lead and drive key programs and projects to include Territory Design, Segmentation, Territory Aligment and Targeting.
Work with marketing and business development learns to deliver services to all key services providers a cross all ethical sales channels to establish sustainable distribution channels for UHMG.
The primary duties and responsibilities will include:
Planning ma Evaluation and reporting
Develop annual work plans and budgets and oversee implement of the same. same.

Develop tailored dashboard or reports to monitor performance data and tracks progress ensuring they are easy to use and implement for the end users. Monitor data analysis, sales tracking data and sales activities to support recommendation to the management team develop and improve performance of sales teams.

Prepare weekly, monthly and quarterly reports to the supervisor
Sales Force Effectiveness
Manage and oversee the day today sales activities of sales Team.

Measure the activity of the sales force and monitor their results considering alignment to the needs of other relevant stakeholders e.g. Operational team, finance and social marketing.

Lead SFE internal meetings to ensure metrics are clearly understood and acted upon. Bring support to operational planning, regional and key account plans.

Develop transparent analytics and measurements and ensure standard are realistically set and maintained by all sales staff.
Territory Design and Distribution Channel Management
Develop effective strategist or identifying new markets for selling more products.

Working with the business development and marketing team to deliver Segmentation and Targeting of all key accounts across the channels to support the optimization of customer interaction and the evolution of the business within the country.

Develop and drive Segmentation and Targeting based on relevant sources of appropriate data across all channels of distribution with the aim to support the evolution of business in FZF, Digital and remote detailing working closely with the business development and marketing.

Adapt the targeted segmentation to balance investments and geographical needs for each portfolio.

Ensure timely reporting of market feedback to the supervisor and propose strategies for the same.

Expand partnership and networking base for UHMG products

Be the Focal Point for UHMG business and products in the market

Ensure timely collection of all amounts receivables in a profitable manner as stipulated in the annual operation plans.

Facilitate demand creation of UHMG Products and ensure timely supplies.
Leadership and Staff Development
Supervise, motivate and manage the performance and development of Sales staff in line with the Organizations goals, objectives, policies and regulations

Perform periodic staff appraisals and personnel resource planning

Provide technical guidance and offer training opportunities in response to proactive team requirements for team performance improvement and operations efficiency

Perform any other duties as assigned by your supervisor Minimum Requirements (Knowledge, Skills and Abilities):

Bachelor of Science with Biochemistry, Zoology, Botany. Ethnobotany and Chemistry as major from a reputable University

Post Graduate qualifications in Marketing and Sales e.g. CIM etc. with be added advantage

At least 5 years 'relevant worn experience in sales, marketing or business development at managerial level in a leading generics pharmaceutical at supply chain

Business Oriented Approach will bias to Sales and Marketing

Excellent organization, multi-tasking management skills

Elevated level of computer literacy with in-depth knowledge and 'efficiency in Excel and Power point
Job application procedure
Please delivery our resume (CV), copies of certificates, references, and cover letter
Clearly indicating position applied for on the "top left hand side of the envelope" to the UHMG Office Reception, addressed to The Human Resource Manager, Uganda Health Marketing Group Ltd. (UHMG). Plot 20-21, 27-28.__Martyrs Crescent Ntinda.
Only shortlisted candidates will he contacted