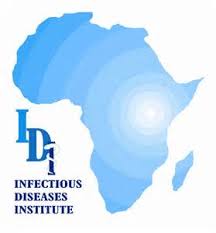 Vacancy title:
Senior Accountant-Sub-granting
Jobs at:
Infectious Diseases Institute ( IDI )
Deadline of this Job:
not later than 27th April 2018
Duty Station:
Uganda
Job details:
The mission of the Infectious Diseases Institute ( IDI ) is to build capacity of health systems in Africa for the delivery of sustainable, high quality care and prevention of HIV/AIDS and related infectious diseases through training, research, and advanced clinical services. IDI has five operational areas through which it works to achieve its mission: Prevention, Care and Treatment; Training, Research and Laboratory services (provided through a partnership with the Makerere University-John Hopkins University Core Lab) and Outreach.
In order to achieve the above, IDI wishes to recruit a highly motivated employee as indicated below;
Post: Senior Accountant-Sub-granting
Vacancy code: SASGX01
Reports to: Finance Manager
Classification: full time
Job Summary: The Senior Accountant -Sub Granting, is responsible for the efficient financial management of IDI's sub grants. S/he liaises with the respective Grants Manager in ensuring sub grantee compliance with donor financial reporting requirements and develops plans for building the capacity of IDI finance staff and sub grantees in financial management.
Duties and responsibilities:
Develops a monitoring tool for all sub grantee advances and manages liquidity in order to ensure the availability of funds and continuity of sub grant activities

Reviews cash requests of sub grantees and ensures timely disbursement of advances

Ensures timely receipt of sub grantee financial reports and capturing of sub grantee expenses in the accounting system

Develops a quarterly review schedule and manages unit resources to ensure that reviews are conducted within a reasonable time

Reviews reconciliations of sub grantee advances versus expenses reported

Liaises with Grants Manager to ensure sub grantee compliance with Ugandan GAAP and donor requirements for financial reporting

Develops a capacity-building plan to strengthen sub grantee in financial management. Co-ordinates, and conducts trainings tor sub grantees

Liaises with grants to ensure closeout procedures are properly applied in a timely manner to sub grantees in order to limit financial losses to all parties.

Participates in pre-award assessments of new sub grantees

Supervises, mentors and trains finance staff in the sub granting unit.

Supports in ensuring VAT claims tor alt USG funded sub grantees are compiled on time ;

Coordinates audits in relation to sub grantees

Builds networks and ensures good working relationships through balanced and efficient communication

Performs any other sub grants and finance tasks as may be assigned from time to time.
Required Competencies and Skills and Knowledge
High levels of professionalism .

Planning and Organizing skills

Teamwork.

Demonstrated experience in working with and managing Sub-grantees

Knowledge and understanding of generally accepted accounting principles (GAAP) and lFRS

Demonstrated skills in developing and managing budgets and fiscal control principles

Demonstrated skills in developing and monitoring systems and capacity building of external stakeholders

Relevant skills in automated accounting software systems and database spreadsheets
Qualification Requirements
A minimum of a Bachelor of Commerce (Accounting option) ; or Bachelor of Business Administration (BBA) (Finance/ Accounting) degree from a reputable institution/University. A E A) Post Graduate qualification would be an added advantage.

ACCA (Professional Level) or CPA (Level 3) qualification.

At least 4 years of progressively responsible experience in auditing is required. The successful candidate should be able and willing to travel to lDl's regions of operation (Central, Midwest, west Nile and Northern) at least 30% of the time.
Job application procedure
IDI will offer a competitive remuneration package to the successful candidate. Candidates that know that they meet the above criteria and have what it takes to excel in the above position, please send their Cvs, which should include details of email address (it any), present position, current remuneration, Certificate/testimonials and address of three (3) Referees plus telephone contact to the stipulated email address not later than 27th April 2018. (Email your application and CV to hr@idi.co.ug and let's save the environment).
Key Notes:
IDI is an equal opportunity employer and does not charge a recruitment fee or any other lees at any stage of the recruitment process

Make sure that your application letter, CV and certificates we attached as one document

Indicate the Vacancy Code as the subject for your email

Only shortlisted candidates will be contacted

Any form of canvassing will lead to automatic disqualification. The Senior Human Resource Manager infectious Diseases Institute— IDI Knowledge Centre, Makerere University Main Campus College of Health Sciences, Makerere University P.0. Box 22418, Kampala, Uganda