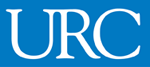 Vacancy title:
Senior Technical Advisor
Jobs at:
University Research Co. (URC)
Deadline of this Job:
20 April 2018 at 5:00 pm.
Duty Station:
Kampala, Uganda
JOB DETAILS:
University Research Co., LLC (URC), a US-based public health organization working in Uganda since 2005, is implementing the USAID-funded Regional Health Integration to Enhance Services in Northern Uganda (RHITES-N Acholi-Activity), as implemented with USAID in partnership with the Government of Uganda. RHITES-N Acholi Activity supports delivery of quality HIV prevention, treatment, and care and laboratory services at selected public & private health facilities. URC is seeking qualified candidates to till the following positions to be based in Gulu
- Northern Uganda.
1. Senior Technical Advisor-HIV Prevention and Treatment
The Senior Technical Advisor: HIV Prevention and Treatment shall be responsible for taking lead in implementation strategies and activities that will lead to improving 'access and quality of HIV Prevention and Treatment services in Acholi region, to apply, please refer to https://bit.ly/2IGhVqr
Job application procedure
Qualified applicants should submit their cover letter, certificate of good conduct, curriculum vitae, copies of certified academic credentials and contact information tor 3 professional references by 20 April 2018 at 5:00 pm.
While we thank all applicants for showing interest, only shortlisted candidates will be Contacted for interviews.