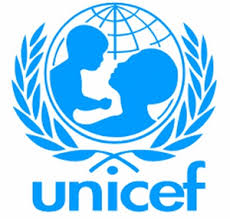 Vacancy title:
Six (6) jobs
Jobs at:
UNICEF
Deadline of this Job:
23 April 2018 by 23:55 hrs.
Duty Station:
Kampala, Uganda
JOB DETAILS:
The United Nations Children's Fund Uganda office hereinafter referred to as UNICEF} is a specialized agency of the United Nations with a mandate to advocate for the protection of children's rights, to help meet their basic needs and to expand their opportunities to reach their full potential.
UNICEF works with Governments, civil society organizations and other partners worldwide to advance children's rights and is guided by the Convention on the rights of the Child and the Convention on the Elimination of All Forms of Discrimination against Women.
In an effort to fulfill its mandate, UNICEF Uganda generates enormous content which is produced and disseminated in various formats like reports, videos, multimedia, photographs,creative designs like info graphics and via channels like social media. Through content generation and dissemination, UNICEF Uganda raises awareness, generates debate and
Empowers policy makers and the public to act for children and women. To produce this content in a wide range of formats, UCO Communication Section requires the services of editors/writers, videographers, photographer's graphics designers video producers and microsite developers.
Through this Request for Expression of Interest UNICEF is looking for potential Individual consultants that can provide the following services and form part of UNICEF
Prequalification list for each of the category below;
Editors and Writers (RequisitionNumber 511953)

Videography (Requisition Number511965)

Photography (Requisition Number511970)

Graphics Designing (Requisition Number 511911)

Video Producer (Requisition Number511976)

Micro-site developer (Requisition Number 511977)
Job application procedure
Interested individuals must provide their profiles and sample work -- Please visit our careers page at http://www.unicef.org/about/employ/ for details and how to apply.
All relevant documents must be attached and, uploaded not later than 23 April 2018
by 23:55 hrs