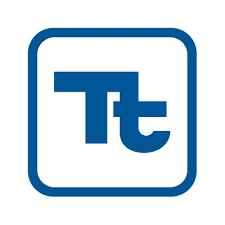 Vacancy title:
Field Office Admin Assistant
Jobs at:
TETRA TECH International Services
Deadline of this Job:
May 18th, 2018.
Duty Station:
Mpigi and Jinja or lganga, Uganda
JOB DETAILS:
TETRA TECH International Services;
(http://www.tetratechintdev.com ) is recruiting highly
qualified candidates for the USAID-funded Uganda
Sanitation for Health Activity. The project will work
to increase household access to sanitation and water
services, and improve health through hygiene behavior
change campaigns in homes. schools and health
facilities. The ability to work in a multi-cultural, multi-ethnic
environment with sensitivity and respect for diversity and
gender are essential requirements. Residents of the listed
locations are encouraged to apply. Applicants with previous
USAID experience are also encouraged.
1. FIELD OFFICE ADMN ASSISTANT (2 Posts)
Degree in Administration, Business, Human Resources

or related field




Five (5) years' experience in an equivalent position




Strong organizational and administrative skills




Demonstrated ability to create a supportive working

relationship among project teams



Locations: Mpigi and Jinja or lganga
Job application procedure
Applications should be submitted to: Jobs@Uganda-sanitation.org by May 18th, 2018.
Qualified Candidates should provide their current curriculum vitae (CV), cover letter, and 3 references. Please include
the title and location of the position for which you are applying in the subject field of the email. Shortlisted candidates
will be contacted for an interview. Selected candidates will be hired as soon as they are available. Compensation will be
commensurate with relevant experience and established salary history.