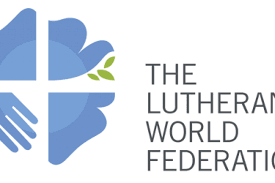 Vacancy title:
4 Project Extension Officer
Jobs at:
Lutheran World Relief ( LWR )
Deadline of this Job:
not later than 5:00pm Friday 18th May 2018
Duty Station:
Uganda
JOB DETAILS:
LOCATION
Palabek Refugee Settlement -2 positions
Kyaka II Refugee Settlement - 2 positions
DURATION: 5 months
BACKGROUND
Lutheran World Relief ( LWR ) is a development and humanitarian organization and has been working with local partners in Uganda since 1985 to address the root causes of poverty and improve livelihoods as well as respond to emergencies caused by natural disasters such as floods, landslides and mudslides. LWR's approach focuses on small-scale farmers, helping them to improve their crop productivity for increased food security and incomes. The recent trends of refugee influx in Uganda led to expansion of LWR is scope of emergency work to include refugee Food security and livelihood response project. The project is being implemented in Palabek refugee settlement and Kyaka ll refugee settlement. LWR IS therefore seeking to recruit project extension officers to support the implementation of the planned interventions in the two settlements.
JOB PURPOSE: To lead field implementation of the project through planning field interventions, mobilizing project beneficiaries to actively participate in project interventions and delivering cost effective approaches to increasing food production for improved household food security and income generation tor better refugee and host community livelihoods.
REPORTING LINES:
Post-holder reports to: Humanitarian Manager Staff reporting to this post: Volunteers and Field Assistants
BUDGET RESPONSIBILITY: None
Dimensions:
Routine work pattern but will work with technically demanding progressing elements.

Setting sound project objectives with the Humanitarian Manager.

Required to make sound judgments using technical knowledge, good understanding of the teams and cost effective use of the available resources

Problem solving related to the defined areas and mainly of technical nature in Food security and livelihoods. This involves decision making with the Humanitarian Manager.

Technical contribution in identifying, defining and providing evidence for innovative approaches and instruments for food security and livelihoods programming.

Develops a shared analysis food security and livelihoods issues to inform reporting and learning.

Work patterns are fairly routine but at times can be relatively complex and may involve some pressure. Supervises the lead/ model farmers

Knowledge required includes understanding of food security and livelihoods issues.

Ensures effective planning, monitoring and implementation of Food security and livelihoods program working with refugee and host community farmer groups.
KEY RESPONSIBILITIES:
To be the focal person tor agricultural and livelihood activities in the assigned zone of operation;

Conduct capacity building For lead farmers and farmer groups in agronomy, postharvest handling and agri-business.

Facilitate participatory planning, implementation and evaluation of intervention with the beneficiaries:

Assist in making assessments livelihood options and market for improving agricultural production systems and non-agriculture income opportunities;

Collects market information and keeps beneficiaries informed;

Assist and advice beneficiaries actively In finding solutions to problems during the cropping cycle;

Assist in the preparation of the plan of operation and monthly work plans;

Contribute to the preparation of project progress reports and concepts tor planned interventions;

Assist in the participatory impact assessment of project interventions through on-going monitoring and extension services;

Perform any other duties as may be required by the Humanitarian Manager.
SKILLS AND COMPETENCIES:
Deep commitment to LWRs core value and ability to model those values in relationships with colleagues and partners.

At least a diploma (From a recognized institution) in Agriculture, Agribusiness, natural resource management, Community Development, or related field

A minimum of 1 years' experience of implementing a Livelihoods program with an NGO or similar organization working in a refugee setting.

Practical experience of supporting fanners in agricultural production at field level.

Proven ability to analyze socio economic contexts and monitor changes to translate into appropriate planning, decision making and lesson learning.

Demonstrated ability to work effectively and sensitively within different value systems, diverse cultures and commitment to gender equity and empowerment.

Demonstrated experience of mainstreaming gender and protection in food security and livelihoods.

Commitment to Humanitarian Principles and action. Knowledge of the Sphere Humanitarian Charter and Minimum Standards a distinct advantage.

Knowledge of different modes of imparting knowledge to Famers in the community will be an advantage

Good knowledge of the local dialect and Kiswahili is a distinct advantage

Good oral and written communication skills

Proficiency in computer applications including, MS word, MS excel, Power point, and outlook.

Ability to ride a motor cycle

Ability to work for long hours with limited supervision.

Ability to work and live in remote refugee settlements.
Job application procedure
interested candidates should forward (only by mail) an application letter indicating suitability to the role with an updated resume in a single PDF document to skyakwera@lwr.org not later than 5:00pm Friday 18th May 2018.