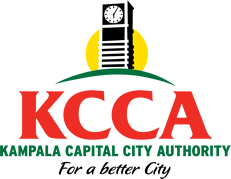 Vacancy title:
Medical Officer
Jobs at:
Kampala Capital City Authority Health Units
Deadline of this Job:
not later than 25th May 2018
Duty Station:
Kampala, Uganda
JOB DETAILS:
Post: Medical Officer - 1 Post
Reference: HRM 72/173/01 KCCA
Salary Scale: U4
Reports to: Medical Officer Special Grade
Qualifications: Must have an MBChB Degree or its equivalent from a recognized University or Institution.
Requirements:
Should have good communication, interpersonal and team building skills.
Duties and Responsibilities:
Participate in diagnosis, treatment and management of patients.

Evaluate patients and refer them for specialized health care.

Participate in the delivery of quality health care to patients.

Participate in Outreach and Community Health Programmes.

Participate in research activities.

Participate in continuing Professional Development Programmes.

Promote observance of the Professional Code of Conduct and Ethics.

Compile and submit periodic reports

Perform any other duties as may be assigned from time to time.
Job application procedure
Applications are invited from suitably qualified applicants to fill vacant posts tenable at Kampala Capital City Authority Health Units
The Application should be filled ONLINE at www.hers.ug and submitted to the Secretary, Health Service Commission not later than 25th May 2018. The link to the E-recruitment system can also be accessed from the Commission's website on www.hsc.go.ug
1. Applicants are advised to:
Complete PSF 3 and keep it for future reference.

Secure a scanned passport size photograph (JPEG format).

Scan only the relevant documents.

Create an email address in case you do not have.
2. Relevant Documents include the following:
Academic and professional certificates (UCE, UACE, Professional Certificates, Diplomas, Degrees, Fellowships).

Evidence of training in specialized areas where applicable.

Letters of appointment, confirmation and promotion where applicable.

Registration certificates and valid practicing licenses for health workers who are required by law to register with relevant Professional Councils.

National and current Institutional Identity Cards.

Priority should be given to uploading only the relevant documents in the job specifications. Shortlisted applicants will have the opportunity to present additional relevant qualifications.
3. Application Process
Visit the website www.hers.ug or www.hsc.go.ug and follow the link to hers.ug

Study the information about the advert

Go to "Job seekers login" and register

View the jobs

Select one job of choice, APPLY ONLINE and upload all relevant documents and SUBMIT. Detailed guidance on how to apply is provided on the website.
4. It is emphasized that:
The application should be completed and submitted ONLINE.

Only shortlisted candidates will be contacted.

Shortlisted candidates shall be required to bring their original certificates, letters of appointment, three copies of completed PSF Registration Certificates and Valid Practicing Licenses, and evidence of active service, at the oral interview.

Candidates who will present forged certificates shall be handed over to the Police for appropriate action.

Health Workers who are on long term training (one year and above) must not apply.
5. In case of need, you are advised to seek help from KCCA . In addition, the Health Service Commission will respond to inquiries by telephone on 0414-254378 or 041348501, or email at info@hsc.go.ug , or ers.help@hsc.go.ug
All services of the Health Service Commission are provided free of charge and equal opportunity is given to all qualified applicants.