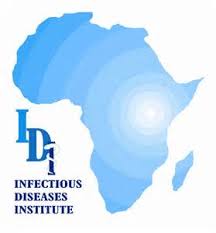 Vacancy title:
Quality Control Level (Internal Advert)
Jobs at:
Infectious Diseases Institute (IDI)
Deadline of this Job:
25th May 2018
Duty Station:
Kampala, Uganda
JOB DETAILS:
Background:
The mission of the Infectious Diseases Institute (IDI) is to build capacity of health
systems in Africa for the delivery of sustainable, high quality care and prevention of
HIV/AIDS and related infectious diseases through training, research, and advanced
clinical services. IDI has five operational areas through which it works to achieve its
mission: Prevention, Care and Treatment; Training, Research and Laboratory services
(Provided through a partnership with the Makerere University-John Hopkins University
Core Lab) and Outreach.
IDI is implementing a research project entitled: Dolutegravir in Pregnant HIV mothers
and Neonates (DOLPHIN-2) at IDI, Mulago. The project is a collaborative clinical trial
funded by a University of Liverpool grant.
In order to achieve the above, IDI wishes to recruit motivated and competent candidate
as indicated below;
Job Title: Quality Control Level 1 and 2 for 6 months (one position for each level)
Vacancy Code: QCX01
job Summary
The primary role is to conduct quality control of the research studies
Education and Experience Requirements:
Diploma in Midwifery/Nursing or any related medical training from a




recognized education institution.




Certificate in Good Clinical practice.




HIV PMTCT research for at least 3 years.




Substantial clinical and/or counseling experience in a busy hospital or clinic




is preferred.
Responsibilities:
Review of study records prior to expected visits to ensure required forms are




prepared for expected visits and provision of missing study forms as needed.




Review of all research participant clinic files to check, identify and resolve




any omissions, errors or inconsistencies within the study file.




Ensure consistency between Study and general care IDI binder information.




Completion of the visit checklist to document visit procedures are done




according to the study protocol and visit procedures.




Communication directly with clinical trial manager if an SAE is identified




upon file review.




Response to data queries up.
Job application procedure
IDI will offer a competitive remuneration package to the successful candidate.
Candidates that know that they meet the above criteria and have what it takes t0 excel
in the above position, please send their CVs, which should include details of email
Address (if any), present position, current remuneration, Certificate/testimonials and
address of three (3) Referees plus telephone contact to the stipulated email address not
later than 25th May 2018. (Email your application and CV to hr@idi.co.ug and let's
save the environment].
Key Notes:
IDI is an equal opportunity employer and does not charge a recruitment fee or any




Other fees at any stage of the recruitment process




Internal candidates who meet the required specifications and have worked with IDI




for a period of at least one year will be given priority.




Make sure that your application letter, CV and certificates are attached as one




document




Indicate the Vacancy Code as the subject for your email




Only shortlisted candidates will be contacted




Any form of canvassing will lead to automatic disqualification
Make sure that your application letter, CV and certificates are attached as one
document
Indicate the Vacancy Code as the subject for your email
Only shortlisted candidates will be contacted
Any form of canvassing will lead to automatic disqualification.
The Senior Human Resource Manager
Infectious Diseases Institute — IDI Knowledge Centre, Makerere University Main
Campus
College of Health Sciences, Makerere University
P.0. Box 224-18, Kampala, Uganda