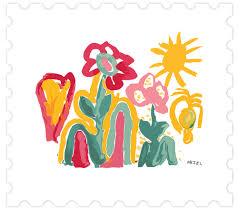 Vacancy title:
3 Driver /Logistics Assistants
Jobs at:
Elizabeth Glaser Pediatric AIDS Foundation ( EGPAF )
Deadline of this Job:
22nd June, 2018
Duty Station:
Kampala, Uganda
Job details:
The Elizabeth Glaser Pediatric AIDS Foundation ( EGPAF ) seeks to end pediatric HIV/AIDS through research, advocacy, and prevention and treatment programs. We are a global leader in the fight against pediatric HIV and AIDS, working in 15 countries and at 7,000 sites around the world to prevent the transmission of HIV to children, and to help those already HIV infected. Today, because of the highly successful work of the Foundation and its partners over the last 25 years, pediatric AIDS has been virtually eliminated in the United States and new infections in children have declined by 58% worldwide.
EGPAF Uganda Country program scope involves: l) the USAID Regional Health integration to Enhance Services in the South West Uganda project that aims to increase the availability, accessibility, and quality of integrated health services including HIV and TB prevention, care and treatment; maternal, neonatal, and child health services; family planning; nutrition assessment and counseling and support; malaria prevention and treatment; and other primary care services. 2) The Optimizing HIV Treatment Access among pregnant women (OHTA) in 8 districts of South West Uganda; and 3) ELMA-funded Unfinished business project that focuses on closing the Adult-Pediatric ART gap; and 4) Saving Lives at Birth that focuses on Development of a Model for National Scale-up of the Pratt Pouch to Expand infant Nevirapine Prophylaxis in Uganda, Prevent Mother-to-child Transmission of HIV, and Save infant Lives. EGPAF is seeking qualified persons to fill the following positions based in Mbarara. Also below each position there is a link where full detail of job can be viewed.
Post: 3 Driver /Logistics Assistants
http://chj.tbe.taleo.net/chj05/ats/careers/requisition.jsp?org=PEDAIDS&cws=1&rid=14924
Job application procedure
Please send cover letter and CV to:
The Senior Human Resources Manager
Elizabeth Glaser Pediatric AIDS Foundation (EGPAF)
Plot 15, Kitante Close
R0. Box 21127
Kampala, Uganda
Application should be sent to: UgandaRecruitment@pedaids.org . Deadline for submission of applications is 22nd June, 2018.
NO HAND DELIVERED APPLICATIONS WILL BE ACCEPTED.
Please note that EGPAF does not solicit for fee to have applicants shortlisted or offered employment.