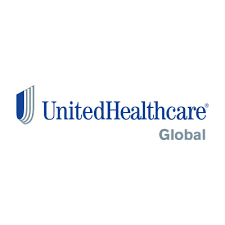 Vacancy title:
3 Technicians
Jobs at:
United Healthcare Global
Deadline of this Job:
Open Until Filled
Duty Station:
Uganda
JOB DETAILS:
Improve the lives of others while doing your life's best work. (SM) '
United Healthcare Global seeks the following highly skilled, qualified and motivated medical contractors to support projects in Uganda:
Dispensing Technicians
Laboratory Technicians
Radiology Technicians
ABOUT US
United Healthcare Global is part of United Health Group, a distinctively diversified health and well-being company headquartered in the United States.
For over SO years, United Healthcare Global has served 35% of all Fortune 100 companies and their employees. We provide access to care in 130 countries around the world through a broad network of pre-screened health care providers, hospitals and clinics. We protect the well-being of these global employees through a range of safety and security, destination intelligence and assistance services. And as remote medical specialists, we provide the expertise, staff and supplies needed to mitigate and handle risk in extreme and challenging locations. Learn more at
https://uhcglobal.com/
Job application procedure
Applicants should hold current professional registration (if applicable), have a minimum of 3 years' experience , have qualifications and experience relevant to their professional skill set, speak English, be PC literate and have a good level of health and fitness. Experience of working in remote site locations is advantageous.
Submit current resume to
elgfze@elgfze.com
. Please include role you are interested in the email subject line.
Explore additional opportunities
www.elgfze.com