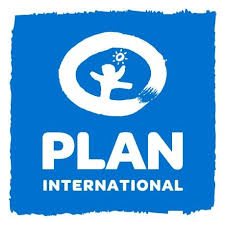 Vacancy title:
Child Protection in Emergencies Coordinator
Jobs at:
Plan International
Deadline of this Job:
Friday 06th July 2018
Duty Station:
Arua, Uganda
Job details:
Plan International is an independent development and humanitarian not for profit organization that advances children's rights and equality for girls. We believe in the power" and potential of every child. But this is often suppressed by poverty, violence, exclusion and discrimination. And its girls who are most affected. Working together with children, young people, our supporters and partners, we strive for a just world, tackling the root causes of the challenges facing girls and all vulnerable children. Plan International Uganda is recruiting competent persons to fill the following vacant position:
Position: Child Protection in Emergencies Coordinator: GAC II Project Arua (1 Position) Duration: Duration: 16/07/2018 -31/03/2020
Reporting to the National Prograrnme Manager Child Protection, the successful person will be responsible for assessment, response analysis, design and implementation of the child protection components of Plan international Uganda's emergency response, under the, Emergency Water, Sanitation, and Hygiene (WASH) and Protection interventions for South Sudanese Refugees and Host Communities project in the West Nile Sub-Region of Uganda, funded by Global Affairs Canada (GAC) The project intends to provide and strengthen life-saving water, sanitation, and hygiene (WASH) and protection services for 34,270 (20,342 female, 13,928 male) refugee and host community members in Bidibidi and Rhino Settlements in Yumbe and Arua Districts, respectively
Job application procedure
Qualified candidates should submit letters of application together with Curriculum Vitae, not later than Friday 06th July 2018. This should not exceed (2MB). Only Short-listed candidates will be contacted. Please consider your application unsuccessful in case you do not hear from us by 30th November, 2018.
Qualified female candidates are encouraged to apply.
For full details of the job profile and how to apply please visit this
link: https://bit.ly/2tqNWwC
Note: The link is case sensitive.
Further inquiries, please address them to:
Country Human Resources & OD Manager,
Plan international Uganda,
Email: uganda.recruitment@plan-international.org
As a child centered development organization, Plan International strives to ensure that children are kept safe in all the areas we operate. The organization further has a Child Protection Policy that every staff is required to sign. Potential candidates will be required to provide information confirming whether or not they have ever been convicted of any child abuse crimes.