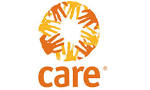 Vacancy title:
Emergency Response Manager
Jobs at:
CARE International
Deadline of this Job:
22nd June 2018.
Duty Station:
Kyangwali, Uganda
JOB DETAILS:
CARE International has been active in Uganda since 1969 and working in the country continuously since 1979, implementing a diverse portfolio of programs and projects ranging from emergency services to economic development and civil society building.
Our current programming targets Women, (Girls and youth as well as vulnerable qroups such as the extreme poor, internally displaced people, children to provide assistance and opportunities tor empowerment and sustainable development through addressing the underlying causes of poverty grounded on careful and thorough analysis of power relations between different groups in society and the local context in which they live and work. Our programming is guided by our core values of transformation, integrity, Diversity, Equality and excellence.
CARE International in Uganda seeks to recruit highly motivated and qualified humanitarian and development professionals with genuine commitment to fill up the following positions of:
Emergency Response Manager-Re advertised
(1 position):
Location: Kyangwali
Please note that whoever applied in the first 'advert was not successful.
J0B SUMMARY
The Emergency Response Manager (ERM) is responsible for managing the Emergency Response project(s) responding to the DRC refugee influx emergency response, in partnership with 'local partners where relevant. S/he seeks guidance from other Specialists on the team for other technical components, such as Protection, Gender Based Violence (GBV), Engaging Men and Boys (EMB, Role Model Men (RMM) shelter, livelihood, and Sexual and Reproductive Health and Rights (SRHR). The Emergency Response Manager may manage a number of initiatives depending on funding, and the number will vary over time
The ERM is responsible for managing all aspects of the project(s), including Human Resource Management of staff assigned to particular project(s), planning and timely quality implementation of the initiative(s) in line with approved proposal(s) and work plan(s), financial management of grant(s) in line with approved budget(s), overall compliance of project(s) in line with organizational and specific donor rules and regulations, management of assets assigned to the project(s), monitoring, evaluation and reporting.
Job application procedure
Please visit our website http://www.careuganda.org under the careers link for more details on these jobs and how to apply. Application deadline is 22nd June 2018. For any questions please call our office on 0312258100/150. Please note that when you are successful for any of the above positions, EAR! will need certified copies of your academic documents.
CARE IS AN EQUAL OPPORTUNITIES, GENDER SENSITIVE, CORRUPTION, SEXUAL EXPLOITATION AND INTOLERANT EMPLOYER
please Note That care international in Uganda does not ask any application payment for any recruitment