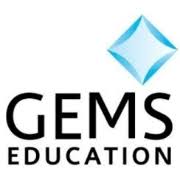 Vacancy title:
French Teacher
Jobs at:
GEMS Cambridge International School
Deadline of this Job:
Friday 29thJune 2018
Duty Station:
Uganda
JOB DETAILS:
GEMS Cambridge International School Kampala
Vacancy-French teacher
Now in its 5th year of operation, GEMS Cambridge International School, Kampala, offers theNational Curriculum for England through the University of Cambridge Primary and Secondaryprogrammes, including the IGCSE and Advanced Level examinations as well as EdExcel BTECVocational qualifications. it is a co-educational school for students from pre-Foundation Stageto Year 13.
The Post
We are seeking a dynamic and experienced teacher for the post mentioned below who aspireto be an outstanding practitioner in a classroom. We are looking for a teacher who is willing andadept at personalizing learning for every student, who believes passionately in the educationof the whole child and therefore fully embraces the GEMS core values that characterize ourschool. They will be required to fully contribute to, and lead where appropriate, our extensiveextra-'curricular programme. We seek to hire a Teacher for French for our primary school on 20.8 'part time basis.
To –bedsuccessful in this role, an education degree and (or) teaching qualifications/license isessential. A proven track record in securing the highest possible educational outcomes foryour students and the ability/experience to teach the IGCSE, A Level and BTEC curriculums arerequired. A wholehearted commitment to supporting the enrichment of school life beyond theClassroom is also desirable, If you are enthusiastic about teaching and learning and have thedrive and passion to get the best out of each and every one of our students, we would verymuch welcome your application. A competitive remuneration package is on offer to successfulcandidates including a competitive salary and benefits.
Job application procedure
if you meet these criteria, please email your CV, letter of application and a recent photographstating which post you are interested in on the subject line when applying to:
recruitment_cik@gemsedu.com by Friday 29thJune 2018