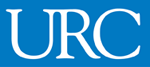 Vacancy title:
HIV/TB Specialist
Jobs at:
University Research Co
Deadline of this Job:
Friday 15th June, 2018 at 12:00hrs
Duty Station:
IGANGA, Uganda
JOB DETAILS:
University Research Co., LLC (URC), a US-based public health organization working in Uganda since 2005, is implementing the USAID's Regional Health integration to Enhance Sen/ices in East Central Uganda Activity (USAID's RHITES EC). The purpose of this project is to support the implementation of a comprehensive, integrated investment in regional health, HIV/AIDS and nutrition assistance. This five-year activity targets 11 districts in East Central Uganda with an estimated total population of 4.1 million through a district-based integrated package of quality health, HIV/ AIDS, nutrition and child development services, URC is seeking qualified candidates to fill the following positions;
HIV/TB SPECIALIST- IGANGA (1)
Job Purpose:
The HIV/T B Specialist will support respective district health teams strengthen capacity of healthcare facility teams to improve quality of HIV and TB services through onsite trainings, support supervision, clinical and of mentoring/coaching.
Job Specifications: The job holder should have:
- Academic Qualifications
A Bachelors degree in Medicine (MBChB), and additional training in HIV/AIDS and TB clinical management.
Work Experience:-
At least 4 years of experience working with HIV/AIDS and TB clinical service delivery support programs Knowledge in clinical HIV/AIDS and TB management, including the current national guidelines for HIV prevention, care and treatment and TB management.

Experience in training and mentoring other healthcare workers
Key Personal Competencies:-
Excellent oral and written communication skills coupled with project management abilities
For more details regarding the job descriptions and persons'
specifications, please view them on our website http://www.urc-chs.com/careers please do not submit applications through the website. use the provided avenues below
Job application procedure
Qualified applicants should hand deliver OR send via E-mail their complete applications with a cover letter, curriculum vitae, certificate of good conduct, copies of academic credentials and contact information for 3 professional references by Friday 15th June, 2018 at 12:00hrs addressed to:
Human Resource Coordinator
University Research 00., LLC - Centre for Human Services
Plot 1, Bridge Lane, Mpumudde Division
P.0. Box 5053, Jinja, Uganda
Tel: +256 (0) 393 217 617, +256 200 990 770/660
E-mail: HR-RHITES-EC@urc-chs.com
While we thank all applicants for showing interest, only shortlisted candidates will he contacted for interviews.