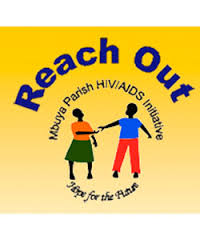 Vacancy title:
Linkage Officer
Jobs at:
Reach Out Mbuya
Deadline of this Job:
Friday, 6thJuly 2018 by 12:00noon
Duty Station:
Uganda
JOB DETAILS:
Reach Out Mbuya Parish HIV/AIDS initiative (ROM), is acommunity faith-based Non-Governmental Organization (NGO)funded by PEPFAR delivering a unique comprehensive model ofcare, which relies heavily on community-based approaches thatemphasize community ownership.
ROM's holistic model cares for the body, mind, family andcommunity, empowering individuals, households and thecommunity in all aspects of their lives while building strong andresilient communities. Reach Out Mbuya delivers comprehensivehealth care services through four clinics, multiple mobileoutreaches and public-private partnerships within Kampala,Wakiso, Nakaseke and Luweero.
ROM has received funding from Catholic Relief Services (CR8)and working with Action for Community Development (ACODEV)'as the Implementing partners (IP) will be implementing a program:Sustainable Outcomes for Children and Youth (SOCY) in the Sub!Counties of Bamunanika, Buntuntumula, Kalangala, LuweroTown Council and Kamira in Luweero District.
Program goal is: "Improved Wellbeing of Children and youthorphaned and made vulnerable by HIV and other adversaries".
The program will focus on 2 Result Areas: (1) OVC, Youth andeconomic empowerment of Caregivers to effectively access coreservices; (2) improve coordination of community based clinical andsocio-economic services for efficiency and effectiveness along thecontinuum of care.
ROM is now seeking to recruit dynamic, semi-motivated andqualified persons to fill the following positions;
Linkage Officer
Further details for the above positions can be obtained fromReach Out Mbuya Parish HIVIAIDS Initiative website: www.reachoutmbuya.org/job
Job application procedure
All suitably qualified and interested candidates are encouragedto submit their cover letter, curriculum vitae, copies of academiccredentials and contact information of 3 professional referencesvia E-mail to hr@reachoutmbuya.org or hand deliver theapplication letter (clearly stating the position applied for) to;
Human Resource Manager
Reach Out Mbuya Parish HIVIAIDS Initiative
P. O. Box 7303, Kampala, _
Physical Address: Plot 1, Boazman Road, Mbuya 11 (Next
to Our Lady of Africa Church, Mbuya) or at St. Mary's Health
Centre - KasaalaLuweero.
Deadline; Friday, 6thJuly 2018 by 12:00noon, ONLY SHORTLISTED CANDIDATES WILL BE CONTACTED.