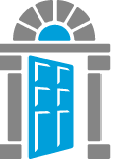 Vacancy title:
Marketing Manager
Jobs at:
Marie Stopes Uganda
Deadline of this Job:
15th June 2018
Duty Station:
Uganda
JOB DETAILS:
You are encouraged to apply for the above position provided you meet the specifications required. The Job description is available at: http://41.210.132.42:8081/StarPay/Recruitment/VacancyPage
Click under "View Description" for the pop up that shows the entire job description.
Job application procedure
Please visit the careers page on our website www.mariestopes.or.ug to view the job description and apply for the above position. Only properly filled online applications will be accepted. The deadline for applications is 15th June 2018.
After reading the job description, click "apply now" on the page:
http://41.210.132.42:8081/StarPay/Recruitment/VacancyPage