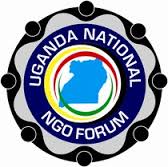 Vacancy title:
Result Manager
Jobs at:
Uganda National NGO Forum (UNNGOF)
Deadline of this Job:
Friday 15th June 2018
.
Duty Station:
Uganda
JOB DETAILS:
The Uganda National NGO Forum (UNNGOF) is a National Platform for NGOs that influence governance and development processes in Uganda and enhance their operating environment. its constituency comprises National, Regional and international NGOs operating in different parts of the country. '
UNNGOF is seeking to recruit a competent and committed individual to fill the following vacant position:
Job title: Results Manager
Position Description
Reporting to the Executive Director, the Results Manager will be a key member of the UNNGOF Senior Management Team (SMT) and will play a crucial role in the overall implementation of UNNGOF's strategic plan and related projects. Given UNNGOF's mission, the Results Manager is required to monitor closely the processes which lead to systemic change within the civil society sector. This requires an assessment process that can measure indicators and assess assumptions defined in the UNNGOF strategic and among the impact or results chains of specific interventions in our programming. As such, the Results Manager will have responsibility for ensuring that UNNGOF activities are well planned and carried out.
Roles and Responsibilities
Contribute to strategic plan implementation and play a leading role in managing the institutional results framework ensuring that the program components tie together to contribute to the overall mission of UNNGOF.

Develop the UNNGOF M8-E System drawing on international best practice for Results Measurement.

Enhance and or build capacity of program staff in monitoring results, capturing learning and working with them to develop detailed results for further interventions.

Ensure appropriate systems and procedures are established and followed to facilitate delivery of all programs and initiatives with emphasis on results and quality reporting.

Support the Coordinators and other Program staff teams to prepare progress reports to facilitate program reporting and/or strategic reviews.

Be responsible for the validation of data arising from the implementation processes to verify that the results conform to "best practice".

Be responsible for aggregation of the outcomes of all interventions into 'program results'.

Track an internal assessment of risk for each program intervention.

Work closely with partners in carrying out evaluations, impact assessments, and in preparing case studies on both successful and unsuccessful interventions and analyze what happened, what was achieved and what lessons can be drawn from this experience.

Oversee development and maintenance of sound relations with policy, research and advocacy specialists at national, regional and international levels.

Ensure all program activities are sensitive to and responsive to changes in the political, social and economic environment.

Coordinate with networks, government agencies and other organizations to share information, experiences, influence them.

Develop funding proposals for the organization to ensure continuous implementation of the strategic plan of the organization.

Deputize the Executive Director and perform any other duties that are beyond the scope of this job description in mutual agreement with the ED.
Qualifications Competences and Experience
Master's Degree in Development Economics, Social Sciences and any other related field.

Post graduate qualification in Monitoring, Evaluation and Learning.

Minimum of 6 years managerial experience within a busy environment.

Knowledge of the NGO sector and understanding oi stakeholders such as development partners and government agencies.

Experience in setting up Results, Monitoring and Evaluation systems.

Strong conceptual, analytical, documentation and presentation skills.

Understanding of gender issues in development and demonstrable commitment to promoting gender equity in organizations and programming.

Experience in reviewing and writing different types of reports such as donor and programmatic.

Excellent communication and information management! technology skills.

Good interpersonal skills coupled with ability to influence, negotiate, advise, mentor and train respective staff and stakeholders.
Job application procedure
Suitable and qualified candidates should submit their applications, detailed CV including contact addresses of three referees and copies of professional/academic certificates to the Executive Director via email: jobs@ngoforum.or.ug or by hand: Plot 25, Muyenga Tank hill Road, Kabalagala not later than Friday 15th June 2018.