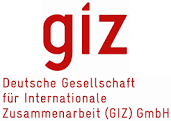 Vacancy title:
Technical Advisor
Jobs at:
GIZ
Deadline of this Job:
8th July 2018.
Duty Station:
Kampala, Uganda
Job details:
Deutsche Gesellschaft ftir Internationale Zusammenarbeit (GIZ) GmbH is a federal enterprise and part of the German Development Cooperation. The GIZ 'Sanitation tor Million' (S4M) global programme supports Kampala Capital City Authority (KCCA) and other key actors in the water and sanitation sector in their efforts towards an improved and more equitable access to sustainable sanitation in urban areas. S4M works in close cooperation with the bi-lateral GIZ 'Enhanced Water Security and Sanitation Programme' (ENWASS) which also supports urban sanitation in partnership with KCCA, the Ministry of Water and Environment (MWE) and NWSC as well as other partners. Sanitation for Millions (S4M) is a new global programme financed by BMZ (German Federal Ministry of Economic Development and Cooperation) which commenced work in 2017 and is designed to become a multi-donor platform. it aims to upscale sanitation infrastructure and services along the entire sanitation chain in a bid to close the gap to the SDGs. The programme currently operates in Uganda, Jordan and Pakistan and intends to further expand to more countries.
The country activities in Uganda have the initial locus on sanitation and hygiene in selected public schools in Kampala in partnership with KCCA. The main areas of activity are the construction of new and the refurbishment of sanitation and hand-washing facilities and the support of the school managements in maintaining and operating these facilities sustainably. it is the objective to establish daily routines in schools around cleaning. operation and light maintenance of toilets and hand washing facilities and to work with the school management on appropriate budgeting for O&M of water, sanitation and hygiene (WASH) in the schools (WinS). Moreover, it is the aim to strive for simple, scalable. sustainable and system-integrated measures that can be implemented in all schools in Kampala and possibly other urban areas in Uganda.
Additional co-funding to S4M is expected by early 2018, allowing the S4M programme to increase its scope within and beyond Kampala. Potentially the number of supported schools will increase and the ongoing FSM activities will be further up-scaled to promote safely managed sanitation services not only in Kampala but also in small towns in Apac District in Northern Uganda. The GIZ Sanitation tor Millions (S4M) programme is looking for a full-time Technical Advisor in the field of sanitation specifically on promoting sustainable operation and maintenance of sanitation and hygiene infrastructure in schools as well as promoting hygiene behaviours in Kampala and Northern Uganda.
Post: Technical Advisor-Supporting sustainable Operation and maintenance (O&M) of sanitation and Hygiene in schools
Report to: SM4 Country Coordinator
AREAS OF RESPONSIBILITIES
The successful candidate will be a full—time employee of GIZ Uganda and as such responsible to:
Support and coordinate the implementation of project activities in the project schools in close cooperation with S4M country coordinator; the partner institutions (primarily KCCA, small town LGs and MoE&S), project school leadership (Head teachers and School Management Committees), teachers, parents, and relevant local development partners and private sector

Support in the planning, coordination, and documentation of meetings, workshops, seminars and other activities of the project at different levels.

Actively lead on the coordination of school related activities with the project steering team consisting of KCCA (PHED and ESSD) and GIZ and with the engaged consultants/experts to ensure project sustainability.

Liaise with KCCA, head teachers, community leaders, and other stakeholders and partners to promote local collaborative efforts supporting a healthy school environment.

Actively support KCCA and schools in establishing regular monitoring mechanisms for Wins and in running school competitions.

Actively support the project schools in capacity building of and assistance to school managements on appropriate budgeting for WASH and supervision of daily routines around WASH.

Monitor, evaluate and document the implementation of the program in the selected implementing schools (provide regular program progress report to the Sanitation Head of Component). Conduct regular supervisory visits to project schools and document implementation issues and best practices.

identifying and managing external support including designing terms of reference, selection and supervision oi consultants in the course of carrying out 54M activities.

Support the Head of Component in his technical tasks as and when required.

Carrying out specific tasks concerning the knowledge management in the program.

Close and regular interaction with the S4M Team in GIZ Headquarters in Germany and other S4M program countries.
REQUIRED ENTRY QUALIFICATIONS, CUMPETENCIES AND EXPERIENCE
University Education (minimum Bachelor's degree) in Public Health, Education, Environmental health, Social Works. Social Administration, Communication or related fields.
OTHER QUALIFICATIONS
Excellent reporting skills.

Excellent written and oral command of the English language.

Excellent oral presentation and moderation/facilitation skills.

Working knowledge of modern telecommunication systems and IT-know- how (e.g. MSOffice).

Ability to effectively transfer skills and knowledge.

Openness to share information and knowledge ("a good communicator").

Team player in multi-cultural and inter-disciplinary team.
PROFESSION EXPERIENCE
Minimum of 5 years of professional working experience in water, sanitation and hygiene in schools in Uganda with particular locus on sanitation and hygiene.

Related experience on a regional level is an advantage.

Skills / Experience in health promotion, school health and health communication

Good experience in project management.

Experience in working with public institutions, utilities and local governments as well as private service providers in this field.

Experience in working with international development partners/ donors/ NGOs is an advantage.
Job application procedure
Application should include2 pages max for cover letter and 3 pages max for CV. All interested and qualified persons are strongly encouraged to apply by submitting their application and CV to the Human Resource Department through recruitment-uganda@giz.de not later than 8th July 2018. Please note: This is a national position. Only those applications quoting the "Technical Advisor S4M" as the subject heading will be accepted. Application and CV should be in one document. No other attachments are required at this stage.