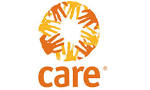 Vacancy title:
Initative Training Coordinator
Jobs at:
Care International
Deadline of this Job:
10th August 2018.
Duty Station:
Kampala, Uganda
JOB DETAILS:
Care International has been active in Uganda since 1969 and working m the country continuously since 1979, implementing a diverse portfolio of programs and projects ranging from emergency services to economic development and civil society building. Our current programming targets Women, Girls and youth as well as vulnerable groups such as the extreme poor, internally displaced people, children to provide assistance and opportunities for empowerment and sustainable development through addressing the underlying causes of poverty grounded on careful and thorough analysis of power relations between different groups in society and the local context in which they live and work. Our programming is guided by our core values of transformation, integrity, Diversity, Equality and excellence.
Care International in Uganda seeks to recruit a highly motivated and qualified development professional with genuine commitment to fill up the following position:
Position: Initative Training Coordinator
Location: Gulu
JOB SUMMARY
Reporting to the Senior initiative Manager the initiative Training Coordinator is a technical specialist in the areas of Sexual and Gender based violence programming. She/he provides a link to country-office staff, grassroots organizations and government agencies to successfully promote and enhance gender equality in their own poverty reduction programs, indirectly, this will impact the lives of the vulnerable women and girls that partners and CARE works with, the Training Coordinator contributes to implementation, coordination of capacity development within the country. She/he is responsible for the capacity assessment of NGOs/CBOs, identifying gaps, strengthening and together with the cross country thematic leaders for Psychosocial support, engaging Men & Boys and Women leadership, design appropriate strategies according in National and international conventions and human rights standards. She/he will work with other CARE colleagues, communities, partner organizations and relevant government departments, building and nurturing relationships with the various Program stakeholders to support, plan, coordinate and implement capacity building initiatives in the area of PSS, EM&B and WL as agreed with the Senior initiative Manager. The initiative Training Coordinator is responsible for maintaining, monitoring and updating capacity development information, documenting specific models, achievements/best practices and dissemination of the lessons learnt. She/ He will represent CARE with collaborators, partners and communities in order to establish and maintain a high reputation. Effective coordination, networking, representation and documentation at all levels will be part of the expected deliverables of the position.
Job application procedure
Please visit our website http://www.careuganda.org under the careers link for more details on these Jobs and how to apply. Application deadline is 10th August 2018.
For any questions please call our office on 0312258100/150.
Please note that when you are successful for any of the above position, CARE will need certified copies of your academic documents.
CARE IS AN EQUAL OPPORTUNITIES, GENDER SENSITIVE, CORRUPTION, SEXUAL EXPLOITATION AND ABUSE INTULERANT EMPLOYER. PLEASE NOTE THAT CARE INTERNATIONAL IN UGANDA DOES NOT ASK ANY APPLICANT PAYMENT FOR ANY RECRUITMENT PROCESS