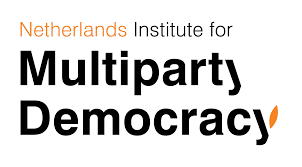 Vacancy title:
Program Manager
Jobs at:
Netherlands Institute for Multiparty Democracy ( NIMD )
Deadline of this Job:
5.00pm on Friday 10th August, 2018
Duty Station:
Kampala, Uganda
JOB DETAILS:
Based in the Hague, the Netherlands Institute for Multiparty Democracy ( NIMD ) works to promote peaceful, just and inclusive politics worldwide. Founded in 2000 by seven Dutch political parties across the political spectrum , NIMD currently works with more than 200 political parties in over 20 countries in Africa, middle East, Latin America, Asia and Eastern Europe.
NIMD's overall objective in Uganda is to help foster a well functioning, strong and vibrant multiparty democracy. We do this by facilitation of the dialogue between all political parties represented in Parliament and encouraging them to cooperate on political issues. in addition to this. NIMD with financial support of the Democratic Governance Facility (DGF) will also implement the Political Parties Capacity Strengthening Program (PPOSP) for 3 years having started on the 1st July 2018. We seek to recruit qualified individuals with broad and demonstrable experience to fill the following positions in Kampala.
Post: Program Manager
Reports to the Country Representatives
Lead the successful implementation of the Political Partie Capacity Support Project (PPCSP) in Uganda. The position holder will ensure that planning and implementation is in accordance with agreed upon Work plans and budgets while making certain that monitoring and evaluation is on track and producing timely reports to relevant stakeholders.
Minimum Qualifications:
Bachelors Degree in a relevant discipline e.g. Political Science, international Development, Project Management or Public Administration.

A Post Graduate Degree in a relevant discipline is an added advantage.

Thorough understanding of program management, project implementation, planning and budgeting and excellent report writing skills.

Good working knowledge of Ugandans political system and democratic processes.

At least 7 years' experience of implementing democracy and governance related programs.

Fluent in English with excellent written and oral communication skills.
Job application procedure
Please send your application letter, documentation and CV to recruitment.uganda@nimd.org by 5.00pm on Friday 10th August, 2018. Indicate the position you have applied for in the subject area of your email and address all applications to the Country Representatives. If you have not heard from us by the 30th August, 2018, consider your application unsuccessful.