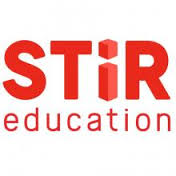 Vacancy title:
Senior Administration Officer
Jobs at:
STIR Education
Deadline of this Job:
16th July 2018.
Duty Station:
Kampala, Uganda
JOB DETAILS:
About STIR Education
Founded in 2012, STIR Education is a fast-growing international education NGO, headquartered in London and currently operating in India and Uganda. We are supported by 18 of the world's leading foundations and development agencies, including DFID, USAID, Mastercard, MacArthur, Ikea Foundation, Dubai Cares and UBS Optimus. STIR sees teachers as the solution, not the problem, in addressing the global learning crisis that affects millions of children in across the globe.
STIR's core mission is to partner with governments to ignite and sustain teacher intrinsic motivation. We do this in order to improve classroom practice and student learning, and in the process boost financial efficiency for education systems. We have grown into a vibrant team of over 100 people working across our offices in the UK, India and Uganda. This cross cultural team has a strong mix of education, business and social entrepreneurship experience including entrepreneurs and former employees of Teach First, Teach for India, Google, J-PAL, Gandhi Fellowship, Booz & Co, Citibank, Nomura and Tech Mahindra.
STIR has a unique set of values that guides its work:
We don't have all the answers upfront




Instead, we empower people: with high expectations and support, we'll find the answers together




We'll continually listen, reflect, learn and improve and lead through whatever obstacles come our way




We're united by a shared belief, passion and vision – which we'll build, achieve and grow together
The Opportunity: Senior Administration Officer
Reporting to the Associate Head of Finance and based in the Kampala the Senior Administration Officer role presents an opportunity for the right candidate to create a lasting impact on STIR educations work in Uganda.
As a Senior Administration Officer you will be responsible for developing strategies and plans to enhance STIR's Administration function. You will be responsible and monitor activities within the STIR's Procurement Unit and the General Administrative Functions to ensure smooth operations. The role also requires oversight of the STIR's assets, premises, vendors and asset maintenance and that there is full compliance with policies, procedures and best practice including regulatory guidelines. You will promote a collaborative culture of excellence in both your own work on Administration and that of the STIR team.
1. Departmental planning and Management:
Plan, develop and oversee the implementation of annual work plans, operational systems and procedures in line with organization's policies and customer expectations.
2. Procurement:
Develop the organization-wide procurement plan and ensure timely approval and execution of procurement process in line with the procurement plan and policies.




Plan and coordinate the periodic prequalification of organization suppliers and service providers and ensure timely submission of the suppliers list to the procurement committee/line manager for approval as per policy guidelines.




Manage the process of goods and services acquisition and disposal from needs assessment to tendering to negotiation and award of contract in line with the Organization's strategy.




Develop and periodically monitor a risk management register for the procurement section and escalate issues arising.




Participate in both internal and external audit exercises as required and take corrective action arising from issues relating to procurement.




Provide leadership to the procurement team and escalate performance issues according.




Maintain an up to date contracts log and ensure compliance to all terms of references therein for all existing contracts




Maintain regular check ins with suppliers with contracts for purposes of appropriate performance management




Ensure that invoices form suppliers are well received and reconciled with all supporting documents before submission to finance for further management




Prepare monthly reports to the line manager with detailed contents as will be directed from time to time
3. Administration Management:
Responsible for day to day efficient operations of the Administration office and ensure day to day upkeep of the office (e.g. coordinate for electrical repairs, telephones, internet, plumbing, carpenters etc.) with minimum down time.




Ensuring that housekeeping staff and/or drivers are well managed.




Timely responses to the needs as needed for office administration and operations both internal and external.




Assisting with processing activities and paperwork relating to staff and guest travels (Liaise with the travel agent for booking of tickets, hotel accommodation, arranging visas etc. for all domestic travel and international travels of all staff from India/Uganda and UK as and when required.) Be the single point contact for receiving all the travel requests from staff and also for travel agent bills and ensuring they are aligned with travel requests.




Event Management - Organizing the administrative function for staff meetings, retreats and events/trainings (e.g. readiness of venues, transport and other logistics including pick up and drops from/to Airport)




Effectively supervising the support staff to ensure appropriate staff performance (eg Administration Associate, office assistant, security, drivers etc.)




Overseeing office errands to ensure they are made good of the organization




Ensure providing technical support (from IT & Electronic agency) for ensuring staff equipment are functioning all the time




Prepare monthly reports to the line manager with detailed contents as will be directed from time to time
4. People Management
Provide overall leadership and supervision of staff under direct supervision, responsible for staff performance management and development.
5. Inventory & Fixed Assets Management:
Effective and efficient management of courier services, day to day closure and follow up on any missing or delayed parcels.




Keeping a neat and organized inventory store




Maintaining an up to date inventory files at all times for accountability purpose. Files will include distribution file, stock file and purchase files.




Ensuring timely distribution of stationeries to the respective users




Ensure proper asset management in the institution (maintain a record of different assets possessions and location, tagging, engraving etc. and coordinate with finance officer so that assets are reconciled with the books of accounts)
6. General Administration:
General Administration. This includes maintenance, repairs and fixing, managing supplies, maintaining good relationship with landlords;




Oversee the company security functions of the company. This includes Guards, and security of the office premises




Risk Management and Compliance:




Anything else that STIR asks you to help or support the team with




Identify risk factors and establish frameworks to mitigate risk in the Procurement and Administration Department of the Organisation in line with risk management dashboards and O policies.
7. Play a leading role in the development of an overall culture at STIR that is in line with our organisational values.
Model professionalism and integrity at all times.




Ensure STIR's resources are used as effectively and efficiently as possible managing and checking funds and accountabilities to ensure all are accurate and value for money




Make sure that all relationships you build are in the STIR spirit and in line with our values




Model 'Growth Mindset' at all times- show that improvement is always possible
Required Skills & Experience
At least 5 years in Procurement and general Administration 2 of which must be at supervisory level.




Proven track record of developing systems and procedures that support administration




Bachelor's degree in Economics, Statistics, Procurement and Supply Chain Management, any business related degree. Post graduate qualifications such as MBA, OR similar qualifications an added advantage.




Strong belief in STIR's values




Excellent relationship management skills




Demonstrated ability to effectively lead Administration




High expectations and a commitment to excellence
Excellent planning and project management skills




Strong knowledge of procurement practices and familiar with technology




Ability to communicate very effectively in written and spoken English




Strong attention to detail and ability to see things through to a very high standard




Ability to learn and adapt rapidly based on feedback and new information




Demonstrated ability to thrive in a fast-paced environment
Job application procedure
To apply for the position please click on the link


below https://stireducation.wufoo.co.uk/forms/z1xf23o10piy2pt


The interview process will include a variety of tasks and assessments. For more information about STIR and our mission please visitwww.stireducation.org




Deadline for receiving applications is 16th July 2018.