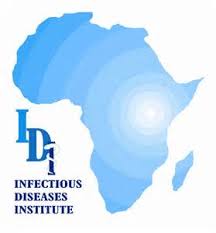 Vacancy title:
Senior Epidemiologist
Jobs at:
Infectious Diseases Institute ( IDI )
Deadline of this Job:
10th August 2018
Duty Station:
Kampala, Uganda
JOB DETAILS:
The mission of the Infectious Diseases Institute ( IDI ) is to strengthen health systems in Africa with a strong emphasis on infectious diseases, through research and capacity development. IDI has five operational areas through which it works to achieve its mission: Prevention, Care and Treatment; Training, Research and Laboratory services (provided through a partnership with the Makerere University-John Hopkins University Core Lab) and Outreach.
In order to achieve the above mission IDI works with a number of partners such as the Ministry of Health (MOH). The Epidemiology and Surveillance Division under the MOH wishes to recruit a Senior Epidemiologist as indicated below;
Job Title: Senior Epidemiologist (Vacancy Code:SEPDX01)
Classification: Fixed-Term fulltime
Reporting to: Principle Epidemiologist
Job Summary:
To Develop and implement policies and procedures for the control and prevention of epidemic diseases.
Role and Responsibilities:
Conduct supervise investigations to determine the characteristics, causes and trends of diseases:

Participate in planning/developing epidemiologic surveillance and research programs.

Initiate, develop, monitor and evaluate relevant strategic and contingency plans for health security

Develop and implement operational plans to address gaps in IHR/health security as prioritized in the National Action Plan for Health Security (NAPHS) with an emphasis on:

implement the ONE HEALTH Approach strategy for health security in coordination with other relevant sectors, including planning and directing studies to investigate human or animal epidemic threats, preventive methods, and response

Act as the Secretariat to the National task Force (NTF) for Public Health Emergencies

Lead in simulation exercise design and execution for various aspects of public health emergencies

Participate in scientific journal publications and prepare and issue a Weekly Epidemiology Bulletin

Represent the department with public and private agencies and groups regarding issues related to disease trends and patterns.
Person Specifications:
Master of Public Health with an emphasis in Epidemiology or Biostatistics or MSc in Epidemiology from a recognized institution

Computer literacy including data entry and analysis soft wares

Training in Advanced Field Epidemiology from a recognized institution

Minimum 3 years of full-time experience as Field Epidemiologist in a reputable organization
Job application procedure
IDI will offer a competitive remuneration package to the successful candidate. Candidates that know that they meet the above criteria and have what it takes to excel in the above position, please send their CVs,-which should include details of email address (if any), present position, current remuneration, Certificate/testimonials and address of three (3) Referees plus telephone contact to the stipulated email address not later than 10th August 2018. (Email your application and CV to hr@idi.co.ug and let's save the environment).
Key Notes:
IDI is an equal opportunity employer and does not charge a recruitment fee or any other fees at any stage of the recruitment process

Internal candidates who meet the required specifications and have worked with IDI for a period of at least one year will be given priority

Make sure that your application letter, CV and certificates are attached as one document

Indicate the Vacancy Code as the subject for your email

Only shortlisted candidates will be contacted

Any form of canvassing will lead to automatic disqualification.
The Senior Human Resource Manager
Infectious Diseases Institute — IDI Knowledge Centre,
Makerere University Main Campus
College of Health Sciences, Makerere University
P.O. Box 22418, Kampala, Uganda