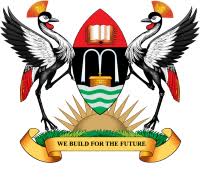 Vacancy title:
15 Research Assistants
Jobs at:
Makerere University School of Public Health
Deadline of this Job:
17th August 2018
Duty Station:
Kampala, Uganda
Summary
Date Posted:

9th August 2018

, Base Salary:

Not Disclosed

, Employment Type:

Full-Time
Makerere University School of Public Health is the recipient of a research grant from the Bloomberg Philanthropies through the CDC Foundation. With this grant, the Trauma, Injury, and Disability team will conduct research titled "Understanding and Preventing Drowning in Uganda.''
The Drowning and Injury Prevention project aims to improve understanding of the types and circumstances of drowning in Sub-Saharan Africa in order to develop, inform, and implement drowning prevention programs/policies/plans to mitigate drowning risks and save lives. The focus of this initial proposed project is to understand the circumstances of drowning incidences in Uganda.
The project seeks to recruit Research Assistants to support the implementation of its activities. The Research Assistants will work under the supervision of the Project's Study Coordinator.
Job Title: Research Assistants (15)
Duties.
The duties of the Research Assistants are to assist in conducting research including data collection, compilation and digitization, under the direction of the Study Coordinator. The Research Assistants will be responsible for the implementation of the project activities, including the following:
Assist in the development of data collection schedules, contact data collection sites and introduce and explain study objectives.

Participate in data management related trainings

Participate in the design of data collection tools

Travel to field sites to collect and record data as appropriate to the specific objectives of the study.

Ensure the completeness and accuracy of all data collected.

Handle confidential and sensitive data with integrity

Undertake other duties as assigned from time to time
Qualifications
A minimum of bachelor's degree in health/biomedical sciences, computer sciences or social sciences from a recognized university

At least one year of experience in data collection in a reputable research project.

Experience in collection of both quantitative and qualitative data
In addition, the applicant should possess the following desirable qualities;
Ability to work independently

Strong and good communication skills

Experience working with diverse sectors.

Experience in mobile data collection

Competence in use of open data kit (ODK)
Terms of Service: There is an initial probationary period of 2 weeks; the appointment thereafter is subject to a satisfactory evaluation. If substantively hired, the position will be for not more than 2 months, without guarantee of renewal.
Work station
The successful candidates will have to collect data from districts across Uganda.
Job application procedure
Applications should be addressed to: The Dean, Makerere University School of Public Health, Makerere University, P.O. Box 7072, Kampala, Uganda. Deadline for receipt of applications is 17th August 2018. Late applications will not be considered. The application must provide names and contacts of two referees, and the applicant's own phone contacts together with a detailed curriculum vita. Only shortlisted applicants will be contacted.