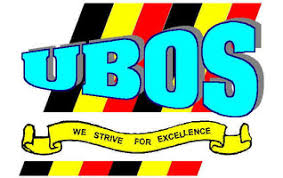 Vacancy title:
16 Field Supervisors
Jobs at:
Uganda Bureau of Statistics
Deadline of this Job:
Wednesday, 15th August, and 2018 at 5pm
Duty Station:
Kampala, Uganda
Summary
Date Posted:

11th August 2018

, Base Salary:

Not Disclosed

, Employment Type:

Full-Time
JOB DETAILS:
The Uganda Bureau of Statistics (UBOS) is a semi-autonomous body established by the Uganda Bureau of Statistics Act, 1998, to promote the production of reliable official statistics and ensure the development and maintenance of the National Statistical System (NSS). The mandate of the Bureau is
the production, coordination and dissemination of official statistics.
The Bureau intends to conduct the Uganda Business Inquiry 2018/2019. It is therefore seeking to recruit highly competent, motivated, results oriented, dynamic, team players of good character and high integrity to lead the business in the various positions indicated below

DIRECTORATE OF BUSINESS AND INDUSTRY STATISTICS

Job Title: FIELD SUPERVISOR (16)
Job Ref : UBOS/UBI/FS/1/18
Terms of Employment: Temporary for a period of two months
Salary Scale: UBOS Scale
Reporting: Project Coordinator

KEY RESULT AREAS:
Make the necessary preparation for the field work

Organize, deploy interviewer to their work stations on daily basis and direct the field workers

Edit all completed questionnaires in the field.

Editing must be completed before leaving the enumeration area

Responsible for the work of enumerators and ensure quality and accuracy of the information they collect

Conduct regular review sessions with each interviewer

Conduct periodic spot –check re –interviews and responsible for all the survey material allocated to the team

Responsible for initiating contact with the local authorities

Liaises with UBOS supervisors to ensure success of the field activity

Supervise the appraisal process for the field interviewers and present the performance field
report to Human Resource through your supervisor

Sublimit duly completed questionnaires to the Senior Statistician in charge of the project.

MINIMUM ACADEMIC QUALIFICATIONS AND OTHER REQUIREMENTS
At least Diploma or its equivalent and must have scored credit in Maths and English at O'level.

Must be fluent, both in written and oral, in at least one of these local languages: Ateso,
Luganda, Lugbara, Luo, Ngakarimojong, Runyankole – Rukiga, Runyoro – Rutoro, Lusoga,
Lumasaaba, Rukonjo

Should have participated in data collection exercises for at least one year.

Age limit; 25 years and above but not exceeding 45 years.

At least one year's cumulative demonstrated experience as a field worker in a national survey, with evidence.

Prior use of computers or other digital devices for data collection is an added advantage;



SKILLS
Ability to conduct interviews and record data accurately

Knowledge of overall data management is an added advantage

Ability to work independently with minimum direction

Ability to communicate clearly and concisely, both orally and in writing

Attention to detail

Sound judgment to identify and report problems to supervisors

High quality inter-personal skills
Job application procedure
If you believe you fit the required profile, please submit your application through the online application system available on the UBOS Website: www.ubos.org using this

link

https://bit.ly/2OTwYR9 .
Not Later than close of business on Wednesday, 15th August, and 2018 at 5pm. No hardcopies shall be submitted. All applicants must attach relevant copies of academic transcripts, certificates and relevant appointment letters. (PDF copies maximum 10MB).
Only shortlisted candidates shall be contacted. All tendered in document will be verified with the relevant authorities. Any falsification of documents will lead to prosecution and any form of lobbying and canvassing will lead to automatic disqualification. Note: Supervisors shall be identified after all successful candidate have undergone training.
UGANDA BUREAU OF STATISTICS IS AN ALL EQUAL EMPLOYMENT, OPPORTUNITY ORGANISATION