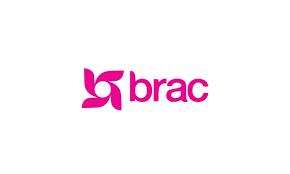 Vacancy title:
2 Project Officers (Play Lab & ELA)
Jobs at:
Brac
Deadline of this Job:
Wednesday 5th September, 2018.
Duty Station:
Kampala, Uganda
Summary
Date Posted:

27th August 2018

, Base Salary:

Not Disclosed

, Employment Type:

Full-Time
JOB DETAILS:
BRAC is a global leader in creating large-scale opportunities for the poor. Founded in Bangladesh in 1972, it is now one of the worlds largest development organizations, touching the lives of an estimated 138 million people in 11 countries across Asia and Africa. For more information please visit BRAC's website, www.brac.net

BRAC UGANDA, EELAY Project
BRAC is implementing the EELAY Project within the Play lab and ELA established platforms. The project will empower young Children and Adolescent girls by providing early Childhood Education to 3-6 years old children using the Play based approach to learning through establishment of Play Labs in Luwero and providing Vocational skills training tor adolescent girls respectively' All suitably qualified Ugandans are encouraged to apply.

Job Title: Project Officers (Play Lab & ELA)
Positions: 02
Location: Country Office & lganga District

Purpose of the Position:
To support the smooth operation and effective implementation of EELAY project activities using the Play lab & ELA Platform.

Core Roles and Responsibilities

ELA
Perform activities pertaining to the management of the ELA club activities.

Conduct market survey and enroll adolescent girls tor specific vocational training skill Conduct support supervision on vocational training for adolescent girls creating good working relationship with the training institutions.

Provide supportive supervision to the Project Assistants under the project for effective implementation.

Facilitate and follow — up community leader workshop, mother's forum and parents' meetings, and quarterly district coordination meeting,

Ensure proper implementation of all the program / project related activities at the field level; monitoring the key indicators of project implementation.

Monitor all training on lite skills, financial literacy, livelihood and vocational as per project objectives.

Participate in coordination meetings with other implementing partners in the district.

Write monthly, quarterly reports and document success stories to be used as lessons for future programming to project manager.

Play Lab:
Perform activities to the management of Play lab activities.

Facilitate and follow , community meetings, parenting sessions, , Centre Management Committee meetings, curriculum development workshops and district level workshops.

Support and work with play leaders and parents in respective play labs to develop relevant and appropriate instructional materials using no/low cost materials from the environment.

Support the enrolment of play Leaders, orientation and basic training on play based pedagogical activities

Develop and maintain good communication and relationship with the local authorities, management and other NGO's. Collect, document and provide field data and information; lessons and best practices to inform reports for internal and external use; and supported the M&E officer in data collection and analysis, compiled regular reports for the Project on the progress of project performance.

Prepare, document and submit all relevant reports , weekly, monthly, quarterly and yearly reports and plans to project manager on all project implementation, and document success stories for future programmes

Any other duties assigned as per project need.



Required Qualifications and Skills
Bachelors' Degree in Development studies, Social sciences, Community development, Adult and Community Education, Vocational studies in Technological studies with Education, or Early Childhood Education, Primary Education for play lab or any other related field attained from a recognized higher institution.

At least 2-3 years of relevant experience working in the development sector especially early childhood development, education, Youth and social empowerment and vocational programmes.

Substantive technically focused experience in areas like Community engagement, Youth empowerment, early childhood development & facilitating training in participatory manner.

Ability to work with children and young people especially adolescent girls.

Knowledge in community mobilization and youth empowerment programmes. .

Knowledge and experience in dealing with caregivers and young children of 3-6 years.

Excellent interpersonal skills demonstrated by the ability to lead and gain assistance and cooperation of others in a team endeavor.

Excellent communication skills (written and spoken) & computer skills especially with MS Word & MS Excel and power point presentation.
Job application procedure
Applicants should send their Application & CV (In one Word document) by email to hrd.uganda@brac.net . The subject must be the name of the position applied for strictly. All applications should be addressed to: The Manager, HR & Training, BRAD Uganda, P.0. BOX 31817, Kampala, Uganda. Only suit copy completed applications will be accepted & only shortlisted candidates will be contacted. Application deadline: Wednesday 5th September, 2018. BRAC is an equal opportunities employer