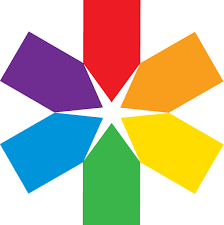 Vacancy title:
5 Midwives
Jobs at:
Relief International
Deadline of this Job:
Thursday August 17th 2018
Duty Station:
Health Posts in Kyegegwa District (Kyaka II camp)., Uganda
Summary
Date Posted:

10th August 2018

, Base Salary:

Not Disclosed

, Employment Type:

Full-Time
JOB DETAILS:
Location: Health Posts in Kyegegwa District (Kyaka II camp).
Reports to: Medical Doctor.
Relief International is a leading nonprofit organization working in roughly 20 countries to relieve poverty, ensure well-being and advance dignity. We specialize in fragile settings, responding to natural disasters, humanitarian crises and chronic poverty.

Relief International combines humanitarian and development approaches to provide immediate services while laying the groundwork for long-term impact. Our signature approach — which we call the RI Way—emphasizes local participation, an integration of services, strategic partnerships, and a focus on civic skills. In this way, we empower communities to find, design and implement the solutions that work best for them.

Summary:
The midwife provides midwifery services that include deliveries, basic management of complications in pregnancy, labor and postpartum, provision of antenatal and postnatal care, care of newborns, family planning, and health education.

Essential Position Responsibilities and Duties:
Oversee, manage, and provide antenatal and postnatal services to mothers.

Conduct deliveries and oversee all midwifery services at the health facility

Manage minor complications during labor and delivery, and facilitate referral of high risk cases and those with significant complications.

Ensure newborn babies are immunized on time following proper schedules.

Ensure newborn babies are properly labelled, cleaned and kept warm

Manage and supervise performance of direct reports (enrolled midwives).

Mentor, coach and build capacity of enrolled midwives.

Provide counselling to new mothers to educate and sensitize them on proper breastfeeding, steps to prevent infections, and proper hygiene and sanitation procedures, etc.

Carry out family planning, PMTCT and HCT services.

Participate in health education and community outreach health activities.

Register and prepare birth notifications for all births. Monitor and report on the general health condition of the mother and the new born.

Compile reproductive/child health data and submit reports to the supervisor.




Perform any other duties as assigned by the supervisor



Qualifications and Experience:
A Diploma in midwifery studies

A certificate of registration and license from the national nursing body

At least 3 years of experience in similar or higher position.
Skills and Competencies:
Excellent interpersonal and communication skills

Good command of both written and spoken English

Strong counseling skills

Kind and caring personality

Ability to plan and coordinate activities

Computer literate, with ability to use Microsoft Office
RI Values:
We uphold the Humanitarian Principles: humanity, neutrality, impartiality, and operational independence. We affirmatively engage the most vulnerable communities. We value:
Inclusivenes

Transparency and Accountability

Agility and Innovation

Collaboration

Sustainability
Job application procedure
Application Instructions:
Your application must include:

Curriculum Vitae (CV).

Letter of Interest (application cover letter).

Photocopies of your credentials/qualifications for this position.

Address your application stating the position you are applying for to:

The Human Resource Officer,
Relief International Office, Uganda.
Email: UgandaRecruitment@ri.org (you must indicate the position in the subject line of your email).
Or,
For hand delivery, please submit your applications to,
The office of the Settlement Commandant, OPM or AHA,
Kyaka II Settlement, Kyegegwa District.