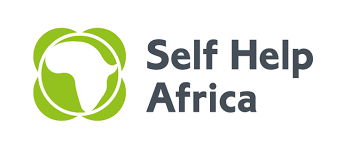 Vacancy title:
Business Development and Marketing Officer
Jobs at:
Self Help Africa (SHA)
Deadline of this Job:
31st August 2018.
Duty Station:
Kampala, Uganda
Summary
Date Posted:

27th August 2018

, Base Salary:

Not Disclosed

, Employment Type:

Full-Time
Self Help Africa (SHA) is an international Non-Governmental Organization implementing rural development sustainable food and livelihoods security programmes in nine countries in Sub-Saharan Africa. SHA's vision is an economically thriving and resilient rural Africa with a mission to support sustainable livelihoods for Uganda's smallholder farmers. SHA has been working in Uganda for close to 20 years. Self Help Africa Uganda urgently seeks to recruit suitable candidates to fill the following position.

Business Development and Marketing Officer (based in Soroti)
This position will be based within the offices of War on Want Northern Ireland (WOWNI) which is located in Soroti Town. WOWNI is an international Development organization that is based in Belfast, Northern Ireland. WoWNI merged with Self Help Africa (SHA) to become one organization in December 2017.
Both WOWNI and SHA are active in Uganda, with WOWNI operating from Soroti and focusing on the Teso Sub-region while SHA has its country head office in Kampala and runs projects in different parts of the country. Following the merger, the two programmes now operate under one country office management. The. Business Development and Marketing Officer (BDMO) will support farmers develop business plans the market their products. Reporting directly to the Programme Manager, the Business Development and Marketing Officer's key responsibility areas include:
Support the development of dynamic and inclusive SMEs that are aligned to Uganda Country enterprise development programmes;

Support institutional and enterprise development for small holders farmers, including off-farm and on-farm businesses;

Facilitate access to financial services for smallholder farmers;

Monitoring, Evaluation Accountability and Learning (MEAL);
Job application procedure
The Job Descriptions for the positions and Application Forms can be downloaded at https://selfhelpafrica.org/uk/category/careers/ Qualified candidates should send a Completed application form by E-mail as follows: - uganda@selfhelpafrica.net Please type "Business Development and Marketing Officer" - [your name]" in the subject line of the e-mail. The closing date for receiving applications is not later than Close of Business on Friday, 31st August 2018. Please do not send certificates at this stage. Due to the anticipated high volume of applications, kindly note that only short listed candidates will be contacted. Self, Help Africa is an equal-opportunities employer: