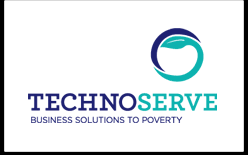 Vacancy title:
Chief of Party Feed the Future Producer Organizations Activity
Jobs at:
Techno Serve Inc.
Deadline of this Job:
Monday, September 3, 2018
Duty Station:
Kampala, Uganda
Summary
Date Posted:

27th August 2018

, Base Salary:

Not Disclosed

, Employment Type:

Full-Time
JOB DETAILS:
Job Title: Chief of Party Feed the Future Producer Organizations Activity
Reporting Unit/
Supervisor: Country Manager
Location: Kampala

TECHNOSERVE BACKGROUND ,
TechnoServe works with enterprising people in the developing world to build competitive farms, businesses and industries. We are a nonprofit organization that develops business solutions to poverty by linking people to information, capital and markets. Our work is rooted in the idea that given the opportunity, hardworking men and women in even the poorest places can generate income, jobs and wealth for their families and communities. With more than four decades of proven results, we believe in the power of private enterprise to transform lives.

PROGRAM DESCRIPTION
TechnoServe Inc. /Uganda in partnership with the Uganda Cooperative Alliances is implementing a four and a half year Feed the Future (FTF) - Producer Organizations Activity (POA in 12 districts of Uganda. The USAID funded Feed the Future Uganda Producer Organizations Activity seeks to strengthen the governance, management and service delivery capacity of producer organizations (POs) to realize durable and enduring institutions that are able to plan, mobilize resources, and deliver services that meet the evolving needs of their members in a rapidly changing competitive environment. The Activity will harness the potential of Uganda's secondary POs in 12 of the feed the future focus districts in Uganda to serve as critical change leaders in equipping member P05 with the skills, knowledge, and linkages needed to mature and develop into sustainable businesses that meet the demands of their farmers.

POSITION DESCRIPTION:
The Chief of Party (COP) will provide overall technical and administrative leader ship and expertise over the program. S/he will serve as the primary liaison with USAID/Uganda on management and technical matters. The COP will be responsible for management of all aspects of activity implementation in meeting the objectives of the program including, but not limited to, technical, administrative, operational, and logistical management of project activities and reports directly to the designated USAID representative. The COP will take a leadership role in coordination among USAID and key stakeholders. More specifically, the duties and responsibilities of this position fall into three broad categories: Leadership, Operations, and Administration. S/he will be responsible for:

Duties & Responsibilities

Strategy and vision
Recognize opportunities for innovative action and create an environment where alternative viewpoints are welcomed;

Set direction by prioritizing and organizing actions & resources to achieve objectives and contribute to country-wide strategy development;

Develop and organize activities to secure resources for programs and convince stakeholders to provide support

Impact strategically select strategies and partnerships that most effectively contribute to the objectives of this project ;



Team Leadership and Supervision:
Provide technical support and oversight to all activity staff and consultants] contractors;

Coordinate with other senior program managers on strategic project management;

Develop, inspire and enable a team of professionals to deliver high-quality results, and effectively manage human resources, finance and back office functions to optimize cost-effectiveness;

identify learning needs and coordinate learning sessions for the activity staff;

Conduct staff appraisals as appropriate; '

Create and sustain a work environment of mutual respect where team members strive to achieve excellence; i

Promote accountability, communicate expectations and provide constructive feedback via regular performance reviews;

Provide team members with information, tools and other resources to improve performance and reach objectives;

Contribute to country team-building efforts, help team members identify problem solving options and ensure the integration of all team members into relevant decision-making processes;



Operations management
Oversee the planning and high-quality, timely execution of this project;

Plan for and execute robust monitoring and evaluation of program outputs and outcomes;

Ensure costs effective delivery of donor commitments;

Contribute to the documentation and sharing of knowledge within the broader Techno Serve community;

Coordinate and collaborate with implementing partners as needed;



Administration management
Ensure high quality and timely donor reporting; _

Oversee all financial affairs of the project, including budgets, adherence to effective internal financial controls and review of monthly financial reporting;

Ensure participation and compliance with all Techno Serve corporate processes;
Representation

Communicate effectively to ensure overall project targets and USAIID obligations are met;

Establish and foster relationships with a broad network of donors, practitioner's government representatives and business leaders, assimilating and contributing to new developments relevant to the project;



Required Skills & Experience:
Master's degree or equivalent in business, international development Economics Public policy, Agricultural economics or other relevant field.

At least 8 years of relevant professional experience in international development including experience in agriculture and private enterprise development. At least five years' experience in similar development contexts as Uganda preferred.

Demonstrated ability to successfully lead and mange challenging projects involving both public and private sector stakeholders

High level of leadership, interpersonal, technical and analytical skills, including a demonstrated ability to interact effectively and collaboratively with a broad range of public and private sector counterparts and other key stakeholders

Prior experience working in emerging markets. Preference for work experience in Sub-Saharan Africa, especially East Africa and Uganda

Prior experience applying market systems and facilitative approaches

Excellent management and communication skills.

Passionate about market-led approaches and helping the poor improve their livelihoods. ,

Strong focus on results.

Ability to travel up to 40% of time.
Preferred Skills and Experience:
Experience working in Uganda.

Prior and proven experience successfully leading USAID funded programs

Fluent in written and spoken English; fluency in local Ugandan language(s) and/or Kiswahili is an added advantage.
Job application procedure
Qualified and interested applicants should submit a single Word-formatted document consisting of cover letter, resume and salary history and three professional references by Email only to the Human Resources Manager: ug-jobs@tns.org All applications must be received by close of business Monday, September 3, 2018 Please identify the position for which you are applying in the subject line. Only applicants meeting minimum qualifications will be considered or contacted. Equal Opportunity Employer of Minorities, Females, Protected Veterans, and Individuals with Disabilities