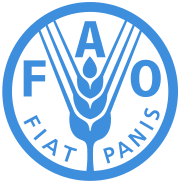 Vacancy title:
Consultant
Jobs at:
Food and Agriculture Organization ( FOA )
Deadline of this Job:
17th August 2018
Summary
Date Posted:

6th August 2018

, Base Salary:

Not Disclosed

, Employment Type:

Full-Time
VACANCY ANNOUNCEMENT NO: 01/08/FRUGA/2018
Post: Consultant for Post-harvest loss reduction strategy development
Duty station: Uganda
TYPE OF REQUISITION: PSA.NAT
DURATION: 50 days (WAE, by 31 December 2018)
Deadline For Application: 17th August 2018
Under the overall supervision of the FAO Representative in Uganda, the direct supervision of the Lead Technical Officer from FAO Nutrition and Food Systems Division (ESN), the operational supervision of the Project Manager (REA/GLO/002/SWI) and the Commissioner for Policy and Planning, Ministry of Agriculture, Animal Industry and Fisheries (MAAIF), the consultant will be responsible for the development of a national strategy and action plan for reduction of post harvest losses in grain value chains.
Technical Focus
To conduct a desk review of available literature, analyse relevant statistics and align them with current knowledge, practices, national polices, funding opportunities and international standards related to post-harvest food losses in grain value chains, with the overall aim of developing a draft national strategy and action plan for the reduction of post-harvest losses in grain value chains for final review by the MAAIF Top Policy Management (TPM) Committee,
Scope of Work
Submit and update the action plan in consultation with the UN RBAs in the country, and particularly with FAO Uganda and the project manager following its review and approval, as well as on reporting and operational aspects, including the planning and organization of field missions, meetings, and workshops according to FAO standards.

Submit to the Project Manager a monthly report on progress made against the action plan, challenges and solutions adopted and recommendations at the end of each month - Conduct a desk review and analysis of similar initiatives and best practices undertaken in Uganda and in other countries, as well as other documents including relevant Laws, Acts, National Agriculture Policy, Agriculture Sector Strategic Plan, National Development Plan;

Conduct a literature review of the guide to policy development and management in Uganda, the Constitution of Uganda, Food Loss Reduction research reports and any other relevant documents;

onduct relevant one-on-one and group interviews with key stakeholders to fill the gaps in existing literature on post-harvest losses in Uganda in order to gain an understanding of the priorities of the different actors involved in post-harvest loss reduction / provide input and guidance on the drafting of the Strategy and action plan, including but not limited to the following: Ministries such as Ministry of Finance Planning and Economic Development (MOFPED),




Ministry of Trade and Industries, MAAIF, Ministry of Water and Environment, etc.;




1. Officials in MAAIF (Planning, Crop Production, Animal, Fisheries Directorate, etc.);




2. Agriculture/related Training institutions (both public and private);




3. Relevant CSOs; Women Groups; Parliamentarians; Consumers and Advocacy groups; Traders; Processors, etc.




4. Development partners (FAO, IFAD, WFP, etc.);




5. Communities (representative sample of randomly selected districts);
Work closely with MAAIF consultancy supervisor (Commissioner Agriculture Planning) for review based on gaps identified, expectations from Government, CSOs and Private Sector; vn. Draft the Strategy and the Action Plan based on desk review, information gathered from various stakeholders and inputs from the MAAIF; Cost the Strategy and its Action plan (estimating the cost implication of the strategy), and propose funding mechanisms;

Organize and facilitate a validation and consensus building meeting with stakeholders as enumerated above to review the draft Strategy, Action plan, estimated budget and funding mechanisms, and clarify any issues arising, including any new information for discussion and consensus building;

Finalize the Strategy, Actual plan, estimated budget and funding mechanisms based on the feedback received from the validation meeting, and present the final document to the MAAIF TPM Committee and to the Commissioner Agriculture Planning for review and approval;

Present a final Draft Strategy, Action plan, estimated budget and funding mechanisms, and a final consultation report to FAOR Office and the project manager.
Minimum Requirements
The consultant should have an advanced degree in Agricultural policy and economics or closely related field with a minimum of eight years working experience and proven prior consultancy work related to this task (Food loss reduction, food security, Agricultural policy, Policy development).
Job application procedure
Ugandan nationals who meet the requirements above are requested to submit applications together with detailed curriculum vitae and copies of certificates via email to: HR-Uganda@fao.org , addressed to: The Representative, the Food and Agriculture Organization on the United Nations in Uganda not later than 2.00 pm on the closing dates of application