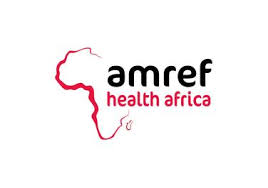 Vacancy title:
Finance Manager
Jobs at:
Amref Health Africa
Deadline of this Job:
Friday August 17, 2018
Duty Station:
JUBA, SOUTH SUDAN
Summary
Date Posted:

6th August 2018

, Base Salary:

Not Disclosed

, Employment Type:

Full-Time
Amref Health Africa is the largest international health development organization based in Africa. Headquartered in Kenya, Amref Health Africa has offices in Ethiopia, Uganda, South Sudan, Kenya, Tanzania, Southern Africa and Western Africa providing services to over 30 countries.
Working with and through African communities, health systems and governments, Amref Health Africa aims to close the gap that prevents people from accessing their basic right to health. Amref Health Africa is committed to improving the health of people in Africa by increasing sustainable health access to communities in Africa through solutions in human resources for health, health service delivery, and investments in health. Our Vision is Lasting Health Change in Africa. Amref Health Africa is seeking to hire a qualified person to fill the following position:
Post: Finance Manager -JUBA, SOUTH SUDAN
Role of Incumbent
The Finance Manager will lead and manage the production of accurate and timely financial information to facilitate the efficient operation of the activities of Amref Health Africa in South Sudan, reporting in a manner that supports the organizations overall mission.
He/she will ensure there is an effective financial management system in place to assure the financial integrity and protect the assets of Amref Health Africa in South Sudan.
The Finance Manager will also play an oversight role on Procurement, Administration and IT support functions. He/ She will Functionally report to Head of Finance - Programs and Administratively to Country Program Manager. The Finance Manager supervises; Finance Officers, Finance Assistant, Procurement Officer and the Administrative Officer.
Key Results Areas:
Policies and Procedures
Review financial policies, procedures and controls in collaboration with relevant management and advise the Head of Finance Programmes on improvements to ensure a high level of consistent financial performance across the programme

Ensure compliance across the programme with approved policies, procedures and intemal controls at all times
Systems development and implementation
Lead in developing, implementing and maintaining good quality, efficient financial systems that are appropriate in the setting and communicate the key controls across the relevant staff in the programme
Budgeting and Reporting
Manage the budgeting, performance and forward planning systems including annual, quarterly and ad hoc budgets and report these to HQ on a timely basis

Ensure timely preparation of financial reports to donors and management at all levels, explaining the outputs and enabling quality decision making across the programme
Technical Support
Provide technical financial and accounting services to all Amref Health Africa operations in South Sudan and monitor their overall financial performance

Provide technical support to the programme on audit recommendations to ensure action plans to address issues are implemented as agreed
Compliance
Ensure that statutory requirements affecting both Amref Health Africa and Amref Health Africa in South Sudan are met accurately and on time

Ensure Amref Health Africa in South Sudan is operating according to applicable regulatory requirements, reporting any non- compliance to management on a timely basis
Staff Management and Capacity Building
Manage performance and development of all line reports

Continuously evaluate the performance of the finance department in South Sudan and build individual and institutional capacity in financial management

Ensure training needs are identified and satisfied.
Accounting and cash flow management
Ensure proper books of account are maintained and kept up to date and that the requirements set out in the Finance Manual and the Procurement Manual are met

Monitor staff and other debtors' accounts regularly to ensure timely recovery

Manage donor call down requests and minimize self-funding of projects

Comply with all statutory requirements and deadlines as impact on the Finance function

Liaise with internal and external auditors and respond to queries, observations and recommendations.
Qualifications, Skills & Experience:
Minimum of a first University degree in Accounting, Business, Finance or related field with a Masters degree in related field.

Professional qualification in ACCA or CPA

Membership with relevant professional body is an added advantage

Good understanding of computerized financial systems especially Microsoft Dynamics Navision

Management of an accounting and finance function in an international setting.

At least 5 years' working experience in a similar environment

An understanding of South Sudan tax laws, international Financial Reporting Standards and experience in application and enforcement of the standards at the corporate level in a multi-national and multi-currency environment.

Past experience of team building, leading and developing a team of staff with different backgrounds and expertise.

Proven experience in Finance Management with good knowledge of different donor requirements.

Hands on skills and expertise in planning, financial and budget management as well as people management.

An overall understanding of operational, financial and support services management processes.

Communicate effectively in English orally and in writing

Strong work ethics, flexibility, and high level of integrity.

Excellent interpersonal, communication and negotiation skills to work effectively in a multi cultural environment.

Ability to prioritize own workload and that of teammates.
Job application procedure
Please send an updated CV including three work related referees and cover letter to email: Recruitment@Amref.org Emails should not exceed 2MB. The closing date for submitting applications is Friday August 17, 2018. We regret that only short-listed candidates will be contacted.