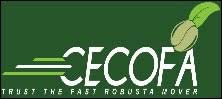 Vacancy title:
Finance Manager
Jobs at:
Central Coffee Farmers Association
Deadline of this Job:
Friday 24th August 2018
Duty Station:
Kampala, Uganda
Summary
Date Posted:

13th August 2018

, Base Salary:

Not Disclosed

, Employment Type:

Full-Time
JOB DETAILS:
Central Coffee Farmers Association (Canola) is a farmer owned organization based in Wakiso district of central Uganda. Formerly known as Nsangi Coffee Farmers' Association. The organization was originally founded in 2005 by a small group of entrepreneurial farmers. CECOFA is now made up of 36641armers within the districts of central Uganda.

CECOFA brings together coffee farmers from the Central region (Wakiso, Masaka and Bukuya) region and helps them improve their farming practices, access the international market, and receive technical training and support. Cecofa's vision is to help alleviate poverty in their district through market-based sustainable agriculture practices.

Position: Finance Manager
Responding: Executive Director
Supervising: Accountant, Stores. HR &
Procurement
Department Finance, Procurement, HR & IT
Other accountabilities: Board of Directors

Purpose of Position:
To direct the stewardship of company assets, proactively mitigate against financial risk, and ensure efficiency in financial systems in line with CECOFA's Vision, Mission, Core Values and long term Strategic Directions.

Position Overview:
The position holder shall be an experienced business professional with background in Finance and accounting: exemplifying depth in the understanding of Ugandan medium enterprise business environment; with a track record in successful delivery of key financial outputs in a fast paced agri-business enterprise. This position will direct and develop the accounts department. HR, Administration, IT department and procurement department spearheading financial planning, procurement management, Policy development and implementation, statutory compliance and risk management, Cash flow forecasts as well as revenue/credit cycle management.

Key Performance measures
Financial planning cycle

Creditor servicing

implementation of Internal controls

Financial performance with emphasis on cost control.

Legal compliance

Credit worthiness

Finance staff performance

Finance staff turnover rate



Knowledge, Skills and Experience
Holder of B.Com degree or Equivalent

Full CPA/ACCA or equivalent qualifications

Thorough Computer knowledge and hands-on proficiency in quick books

People skills

Communication skills

Problem solving skills

Cost accounting and budgeting skills

5years' experience in senior finance management

Must be performance driven

Must display positive attitude.
Job application procedure
To apply, please send your CV and cover letter with 3 work related referees to the address or e-mail below. All applications should be marked: 'Job position
CECOFA'. Emails that exceed 2MB will not be considered.
Closing date: Friday 24th August 2018 at 5pm
Email: info@ppg.co.ug
Address: People Performance Group
Plot B Kitante Close
P.O. Box 12405 Kampala.
While we thank all applicants for your interest, only those that qualify will be contacted. Any form of lobbying will lead to automatic disqualification.