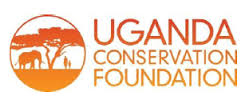 Vacancy title:
General Manager
Jobs at:
Uganda Conservation Foundation
Deadline of this Job:
5th September 2018
Duty Station:
Kampala, Uganda
Summary
Date Posted:

13th August 2018

, Base Salary:

Not Disclosed

, Employment Type:

Full-Time
JOB DETAILS:
Uganda Conservation Foundation is a UK charity and Ugandan non-profit, registered locally as Uganda Conservation (U) Ltd. UCF's mission is to safeguard Uganda's natural heritage by implementing practical conservation and community interventions, influencing policy-makers and engaging the public. Following the departure of the previous General Manager, UCF is inviting applications from experienced professionals for the above vacancy.

JOB DESCBIPTION
UCF's portfolio has expanded rapidly over the last two years to include new geographic areas and major projects at the national level. Our project funding has increased fourfold since 2015, with new partners and beneficiaries, systems, staff and strategies to support this growth. We are at a key point in our evolution and are in search of the next General Manager (GM) to continue this growth, inspire our team, and consolidate systems to increase productivity and impact.

The Trustees and Directors are looking for a mission - focused, process-driven leader with a proven track record of scaling an organisation, inspiring and guiding staff, and working within a diverse and talented leadership team to deliver good governance.

The GM must be someone who can nurture a performance culture, and improve efficiency and effectiveness of systems and tools without losing the agility and practical "can do" attitude for which UCF is known. The successful candidate will be able to meet or exceed goals, with a focus on the bottom-line and be able to drive decision-making.

The successful candidate must be able to commit to a minimum three-year term. Financial remuneration is USD $3,500 per month gross (exclusive of taxes); local medical insurance, laptop and moderate transport and airtime allowances will be provided.

EXPERIENCE AND QUALIFICATION REQUIRED
General management: thorough understanding of finance, reporting, marketing, systems, organisational management and HR

Business-minded: broad experience with the full range of business functions and systems, high level of business acumen including financial management, balancing service delivery against budget realities

Leadership and organisation experience: min. 8 years' experience scaling up organizations and instigating strategic development, building teams, developing accountability and performance-focused culture, empowering talented individuals, providing effective coaching and mentoring

Capacity-building ability: nurturing talent and building organizational capacity, cultivating entrepreneurial approaches;

Action oriented approach: enjoys working hard and looks for challenges, able to act and react as necessary, not afraid to take charge of a situation, can overcome resistance and take unpopular stands when necessary

Solid educational background: undergraduate degree required; MBA or similar advanced degree desirable, some conservation experience preferred

Other skills and qualifications: general computing and IT, excellent written and verbal communication, possession of a valid driving license essential.
Job application procedure
Strictly a maximum two page supporting statement and two page CV including two referees who we may contact to be sent to bod@ugandacf.org by 5.00pm East African time on Friday 31st August 2018. Full job description available at www.ugandacf.org UCF is an equal-opportunities employer. PREVIOUS APPLICANTS ARE RESPECT FULLY REQUESTED NOT T0 RE-APPLY.