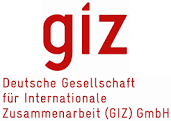 Vacancy title:
Head of Procurement and Contracts
Jobs at:
GIZ
Deadline of this Job:
17th August 2018
Duty Station:
Kampala, Uganda
JOB DETAILS:
The Deutsche Geseilschait fur Internationale Zusammenarbeit (GIZ) GmbH is owned by the Federal republic of Germany with international operations in Uganda, GIZ implements commissions for the German government and international and international, public and private sector clients within the framework of the international cooperation between the Federal Republic of Germany and the Government of Uganda.
GIZ is seeking for qualified and experienced individuals to fill the following position for the GIZ Country Office.
Job Title: Head of Procurement and Contracts
Report to: Director of Finance &Administration
Location: Kampala
Ref. No. : GIZ-HP & CK/0818
Area of Responsibility
The incumbent is responsible for
Ensuring that GIZ follows a strategic sourcing approach.

Ensuring that all procurement processes are performed according to the rules and regulations of GIZ through an efficient execution of all administrative processes concerning procurement and logistics.

Service orientation towards projects, HQ, expatriates, visitors etc. Ensuring that response times are met.

implementation and dissemination of new policies, guidelines rules and regulations and any relevant communication from GIZ or external bodies concerning the department.

Management of auxiliary and administrative stall of the Department.

Close coordination of activities with the Director Finance and Administration.

Quality control of the work results including documentation under the responsibility of the Department

Ensuring that access to information is based on the need to know Principle
Within this context, s/he fulfills the following tasks:
Tasks
Supervising and monitoring
Supervises auxiliary and administrative personnel according to GIZ policies and principles

Carries out annual Performance Assessment for the personnel reporting to him/her

Quality control of procurement activities

Quality control of contracting activities

Ensuring that clear and up to date procedures and job descriptions are existing and followed in the daily activities

Sets response limes and ensures that they are adhered to
Advisory service to the Management team concerning:
Continuous process improvement beyond the boundaries of own department

Orientation / Communication on new rules and regulations and their effect on the organization
General Services
Continually revises and improves office service procedures for the department

Good cooperation with other department heads
Other Duties/Additional Tasks
Undertakes further job training related to his/her position and duties

Keeps abreast of new regulations (internally and externally)

Maintains contact with internal and external key contacts

Performs any other duties and tasks at the request of Management
Managerial responsibility
Is responsible for the management of personnel and finances of the entrusted area of activity in the context of leadership and management he/she is responsible for the personnel management of his/her employee

This includes evaluating subordinates, extension of contract, and personnel development plans / career planning in close coordination with the Director Finance and Administration

Gives professional advice and guidance to personnel he/she is responsible for and motivates her/his team

Ensures clear communication on responsibilities of the department to stakeholders
Required Entry Qualifications and Competencies
Formal Education
Masters degree in Business Administration or Procurement and Supply Chain Management, PLUS a formal professional certificate/diploma in procurement or similar field.
Professional Experience
At least 5 years of professional working experience in a similar position with people management responsibility
Further Knowledge
Excellent command of MS-Office

Good working knowledge of modern IT systems

Fluent in written and spoken English and other language skills required by the country of assignment. Preferably fluent in written and spoken German.
Other Requirements
Supervisory experience of a team of at least 5 staff members.

Experience with an international working environment, is capable of working within an inter-cultural environment

Excellent office administration and organizational skills and is self-organized

High standards of confidentiality and loyalty
Job application procedure
Application should include 2 pages max for cover letter and 3 pages Max for CV.
All interested and qualified persons are strongly encouraged to apply by submitting their application and CV to the Human Resource Department through recruitment-uganda@giz.de not later than 17th August 2018. Please note: This is a national position. Only those applications quoting the reference number indicated for each position as the subject heading will be accepted. Application and CV should be in one document. No other attachments are required at this stage.