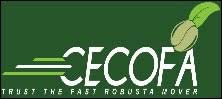 Vacancy title:
Operations Manager
Jobs at:
Central Coffee Farmers Association
Deadline of this Job:
Friday 24th August 2018
Duty Station:
Kampala, Uganda
Summary
Date Posted:

13th August 2018

, Base Salary:

Not Disclosed

, Employment Type:

Full-Time
JOB DETAILS:
Central Coffee Farmers Association (Canola) is a farmer owned organization based in Wakiso district of central Uganda. Formerly known as Nsangi Coffee Farmers' Association. The organization was originally founded in 2005 by a small group of entrepreneurial farmers. CECOFA is now made up of 36641armers within the districts of central Uganda.

CECOFA brings together coffee farmers from the Central region (Wakiso, Masaka and Bukuya) region and helps them improve their farming practices, access the international market, and receive technical training and support. Cecofa's vision is to help alleviate poverty in their district through market-based sustainable agriculture practices.

Job Description
Position: Operations Manager
Reporting: Executive Director
Supervising: Supply, Processing and market
Operations
Other accountabilities: Board of Directors and Investors

Purpose of Position
To direct the stewardship of association assets proactively mitigate against financial risk and ensure efficiency in financial systems in line with CECOFA's Vision, Mission, Core Values and long term Strategic direction.

Position Overview:
The position holder shall be an experienced commercially astute business professional who understands profit levers of the business and uses them effectively; with a track record successful in developing and implementing commercial and operational strategies and in leading and managing cross-functional teams preferably in a fast paced agribusiness enterprise This position will manage and supervise the CECOFA's operational system end to end to ensure optimum output in all departments

Key Performance measures
Management of reporting processes

Business plan targets, financial and social covenants entered into with financing partners.

Conflict resolution

Operational compliance

Health and Safety compliance

Monitoring of staff performance, recruitment coaching, training



Knowledge, Skills and Experience
A Post Graduate degree in business, finance or other related field with a minimum of five (5)

10 years' experience of successful commercial management, preferably in agro commodities.

Working knowledge of the coffee value chain — suppliers, primary processing, and secondary processing is an advantage. 1 Results driven with sound business reasoning and the ability to think and act strategically.

Understanding of basic finance and the ability to read financial statements.

Proven ability to build and maintain value based relationships with customers, suppliers and staff'. u

Ability to work collaboratively with others to achieve desired results and able to inspire action and motivate the team.

Have excellent negotiation and influencing skills (externally and internally at senior levels).

Have good written and verbal communication skills with good presentation skills.

Hands-on approach, with a 'can-do' attitude and a willingness to learn and to develop.

Thorough IT skills e.g. Microsoft Office (Word, Excel, PowerPoint and Outlook).
Job application procedure
To apply, please send your CV and cover letter with 3 work related referees to the address or e-mail below. All applications should be marked: 'Job position
- CECOFA'. Emails that exceed 2MB will not be considered.
Closing date: Friday 24th August 2018 at 5pm
Email: info@ppg.co.ug
Address: People Performance Group
Plot B Kitante Close
P.O. Box 12405 Kampala.
While we thank all applicants for your interest, only those that qualify will be contacted. Any form of lobbying will lead to automatic disqualification.