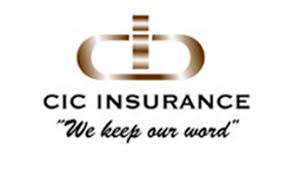 Vacancy title:
Principal Officer
Jobs at:
CIC Insurance Group
Deadline of this Job:
Friday 24th August 2018
Duty Station:
Kampala, Uganda
Summary
Date Posted:

10th August 2018

, Base Salary:

Not Disclosed

, Employment Type:

Full-Time
JOB DETAILS:
CIC Insurance Group is the leading Cooperative Insurer in Africa, providing insurance and related financial services in Kenya, Uganda, South Sudan and Malawi. The Group offers a wide range of products including General Insurance, Life Assurance, Medical Insurance and Asset Management services. it is a pioneer and leader in Micro-insurance.
The Group's focus on innovation and excellence in service delivery has differentiated it in the market and earned it international recognition.

CIC Africa Uganda is a holding insurance Company in Uganda owned by CIC Insurance Group of Kenya, Uganda Cooperative Alliance (UCA), Uganda Cooperative Savings and Credit Union (UCSCU) and the Cooperative Movement in Uganda. CIC Africa Uganda of the General Insurance and Life Assurance services with a special focus on innovation and excellence in service delivery that differentiates it on the market place. The company seeks to recruit a dynamic leader to join this winning team as Principal Officer - CIC Life Assurance of the CIC Africa

Uganda. Reporting to the Managing Director and Chairman of Life Assurance Board (U), the successful candidate will provide strategic direction and leadership to grow the overall Life Assurance business in Uganda.

The ideal candidate must have proven experience in leading and managing large teams of people with diverse backgrounds. The person must possess strong knowledge of the insurance industry and a proven track record in business growth. He/she should also have experience in financial management, planning, budgeting and regulatory compliance.

Key Duties and Responsibilities
Formulate and implement the business strategy to ensure overall achievement of CIC Uganda long term
strategy and annual business plans;
Provide strategic direction on matters relating to business performance, new investments and business
opportunities and changes to enhance profitability and shareholder value;

Proactively build customer relationships that ensure business retention and growth;

Promote and maintain sound corporate governance, ethical, integrity, diversity inclusion and corporate social responsibility standards;

Prepare regular and periodic reports to. the board that provide a strategic direction and qualitative assessment on the achievement o the planned goals;

Achieve operational results for all key metrics in line with annual business budgets and plans;

Ensure that appropriate management structures and policies are continuously developed, reviewed and implemented; and

Establish and manage highly collaborative relationships with key policy makers and other key stakeholders.



Skills & Attributes:
A Master's degree in a Business related field;

Professional qualification in Insurance and/or Actuarial, CFA, CPA, ACCA or CIMA;

At least 10 gears' experience 5 of which at a senior management level within the insurance industry;

Demonstrate commercial and financial/investment management experience;

Excellent leadership skills particularly in strategy formulation and execution;

Proven ability to quickly grasp business risks and make sound decisions;

Experience in board management;

A Certificate in Corporate Governance will be an added advantage; and

Experience in the cooperative movement will be an additional advantage.
Job application procedure
if you meet the requirements above, send your application clearly marked CICUGANDA/PO/07/2018 addressed to gceo@cic.co.ke to reach us by Friday 24th August 2018. in addition, please attach a resume that contains details of your qualifications, experience and present position. Only applications received online will be processed and only shortlisted candidates will be contacted.