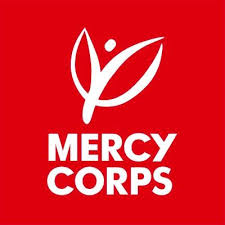 Vacancy title:
Program Officer
Jobs at:
Mercy Corps
Deadline of this Job:
6th September 2018
Summary
Date Posted:

28th August 2018

, Base Salary:

Not Disclosed

, Employment Type:

Full-Time
About the Company
The world is more fragile than ever. Last night, 815 million people went to bed hungry, and some 66 million people are on the run due to violent conflict. While civil and transnational wars are decreasing, political instability is increasing. From poverty and malnutrition to natural disasters and climate change, it's easy to see a world of insurmountable challenges. Instead, Mercy Corps see the possibility to create transformative change. And with your help, we can make that change a reality.
JOB DETAILS:
Mercy Corps is an International NGO that exists to alleviate poverty and oppression by helping people build secure, productive and just communities. Mercy Corps has been fully registered in Uganda as an operational NGO. Currently Mercy Corps has an office in Kampala and is implementing Food Security programs which comprise of Water and Sanitation, Livelihood and Agriculture and Conflict Mitigation Management Program in North and North Eastern Uganda. We implement programs in the northern districts of Pader, Kitgum, Agago, Lamwo, Kaabong, Abim and Kotido with funding from USAID, USDA, Walmart Foundation, SDC, DFID as well as other private donations.

About PEPFAR DREAMS Project:
Mercy Corps has been implementing a 2-year PEPFAR DREAMS Innovation challenge program, Cultivating Safe Work, Life Skills and Market Connections to Decrease HIV Risk for Young Women (SKY) seeking to address the growing rate of HIV/AIDS among young women (ages 19 -24) who engage in transactional sex in the Gulu, Lira and Oyam Districts. SKY will reduce 4,500 young women's reliance on transactional sex by providing them the skills, confidence and connections needed to achieve steady employment. By tapping into the young women's aspirations and locally available market opportunities, SKY will provide demand-driven technical and life skills training, which will enable young women to successfully navigate the private sector, generate a steady income and reduce their dependence on transactional sex. The program will include vocational training and market facilitation activities.

Job Summary: The Program Officer will focus on community engagement, including the identification, recruitment and retention of young women (creation of safe space groups); the execution of livelihood development and health related activities (enrollment in vocational training institutes and referrals to health facilities), market facilitation activities including private sector engagement and subsidies. She will be locally hired and based in Oyam area. She will be responsible for day-today field-work in implementation of activities, mobilization, formation and monitoring of groups of young women and related education and Livelihoods activities.

Key Duties and Responsibilities:
To work closely with all the program and MEL staff in implementation of the program.

Provide group mentorship and facilitate trainings

Support business plan development and IGA support for AGYW groups

To engage community members (community representatives, teachers, religious leaders, government officials and gatekeepers)

Support identification of market and business opportunities and facilitate linkage of project beneficiaries and groups

Coordinate directly with CBOs and other partner organizations to ensure AGYW linkage and access to layered services.

To organize community events to sensitize target communities on the SKY Program

To support partnership creation and management in relation to market facilitation activities and vocational training.

Keenly monitor and track the success and failures of young women and groups and document learnings for the project

To collect program data accurately and forward the same to the office timely.

To support community mapping activities, market assessments and base-line/end-line evaluation activities.

Prepare accurate and timely monitoring and field reports and other project documentation as required.

Maintain proper project/program files and document progress reports.

To represent the organization in meetings at the grass root level.

Conduct himself/herself both professionally and personally in such a manner as to bring credit to Mercy Corps and to not jeopardize its humanitarian mission.

Supervise grass root community structures to provide effective group mentorship and support to achieve project objective

Perform any other duties as assigned by his/her supervisor or representatives
Finance & Compliance Management: Ensure compliance with donor and Mercy Corps regulations.
Security:

Ensure compliance with security procedures and policies as determined by country leadership.

Proactively ensure that team members operate in a secure environment and are aware of policies.

Qualifications, Skills and Experience:
The ideal candidate for the Mercy Corps Program Officer job opportunity should hold a Bachelor's Degree in Community Development, social sciences, or related field;

Three years of experience working with NGOs/CBO's in civic engagement, livelihoods and education

Commitment to working with youth and vulnerable groups in need, regardless of race, tribe, religion or gender;

Understanding of working with local partners;

Good problem solving, written and oral communication skills;

Strong written and spoken English

Local language skills highly required

Ability to work without constant supervision and as part of a mixed team;

Good knowledge of MS Office software such as Excel, Word, and Access;

Ability and willingness to ride motor bike is a MUST.

Have the ability and curiosity to work comfortably and effectively in this region.

Be an excellent communicator, have a strong sense of humor, multi-tasked, and able to work I in difficult and often stressful environments.

Good partnership manager

Ability to effectively function in a team setting to achieve objectives

Have self-drive and inititive to deliver quality programing

Living Conditions / Environmental Conditions

The position is based in Oyam, (Uganda). The region is secure with access to most basic amenities.
Job application procedure
All suitably qualified and interested candidates should send their E-mail applications including a cover letter clearly stating the salary requirements, updated CV (with three professional referees), and copies of academic qualifications/certificates addressed to the Senior HR and Legal Manager, Mercy Corps Uganda to: ug-mcjobs@mercycorps.org