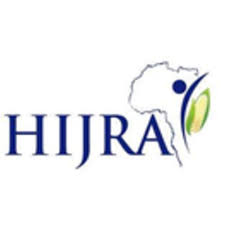 Vacancy title:
Senior Procurement and Logistics Officer
Jobs at:
Humanitarian Initiative Just Relief Aid (HIJRA)
Deadline of this Job:
7th September 2018
Summary
Date Posted:

28th August 2018

, Base Salary:

Not Disclosed

, Employment Type:

Full-Time
About the Company
Humanitarian Initiative Just Relief Aid (HIJRA), is a humanitarian organization that aims to positively contribute towards improving the living standards and conditions of those adversely affected by disasters and conflict in the greater Horn of Africa.
Our Initial program components were set-up and designed to include free food distribution, food-for-work, and the distribution of Non-Food-Items. As the dynamics of our operating environment evolved from a situation of development one to emergency so has our focus. Today we work to implement emergency interventions through short-term resilience focused projects such as community based education, water, sanitation, livelihoods and healthcare services.
Funding Source: UNHCR
Reports to: Field Program Coordinator
Humanitarian Initiative Just Relief Aid (HIJRA) is an international African humanitarian and development organization that positively contributes towards improving the living standards and conditions of those adversely affected by disasters and conflict in the Horn, East & Central Africa by implementing WASH, Health, Education, Livelihoods, Community service & development and Protection programs in the region for a period of more than 20 years.
About UNHCR Project:
HIJRA with funding from the UNHCR in Uganda is implementing a multi-sectoral Program for refugees in Oruchinga settlement (Isingiro district), Nakivale settlement (Isingiro district), Nyakabande Transit Center (Kisoro district) and Kyangwali Settlement (Hoima District).
Job Summary: The Senior Procurement and Logistics Officer will make sure that all programs in the field are fully supported timely and accurately in all types of logistical needs. The incumbent is the key person for all the Nakivale Logistics arrangements. The incumbent will also be tasked with managing the procurement team to source quotations for supply of goods and services using professional, honest and trustworthy suppliers while upholding the HIJRA procedures and conflict of Interest policy.
Key Duties and Responsibilities:
Procurement:
Establish a clear procurement plan ensuring that requests are managed effectively ensuring sufficient time is provided to complete all necessary processes.

Ensure all procurement requests are completed correctly and the duties of collecting quotations is segregated amongst the team to prevent conflict of interest.

Manage procurement analysis of all supplies/services ensuring detailed procedure and selection process is clearly outlined within the analysis section.

Manage the delivery of goods/services to HIJRA and ensuring all items are correctly accounted for by the team. Ensure all procurement follows the organizational procurement procedures and all orders are made correctly with the right authorizations.

Organize for all procurement committee meetings with suppliers, detailing minutes of committee meetings.

Support team members to present suppliers with procurement committee meetings. Ensure clear documentation for supplier selection is obtained for auditing purposes.

Ensure the Conflict of Interest Policy is upheld throughout all processes of procurement

Report to management any concerns regarding procurement processes.

Manage the Approved Supplier List.

Ensure all suppliers uphold the terms and conditions of the agreements.

Conduct price checks on all procurement conducted and manage the team to negotiate strong value for money.


Vehicle/Fleet Management

Organizing all drivers and vehicles to provide efficient transport for all project teams.

Ensure all drivers of organizational vehicles have read and fully understood the Vehicle Usage Policy and Vehicle Code of Conduct. In upholding this policy provide safety checks on vehicles- leaving the office and returning. Ensure all basic checks are completed on fluid levels and brakes on a weekly basis. These checks must be logged in Vehicle Maintenance Log Book.

Manage the weekly vehicle timetable and communicate transport bookings with all drivers.

Ensure all vehicle log books are correctly filled in for all journeys and checked against the Fuel Log on a monthly basis.

Ensure all work on vehicles is checked on completion, all parts are replaced and vehicles condition has improved where appropriate.

Manage vehicle usage ensuring all employees and drivers comply with the organization Vehicle Usage Policy, any accidents or damaged are fully reported to senior management.

Ensure all vehicles are roadworthy and have valid insurance.


Inventory Management:

Manage all supplies for the organization, ensuring the administration team are logging all incoming and outgoing supplies and any discrepancies are investigated and reported.

Manage the process of procurement and delivery for project supplies to office/sites/training/events, ensuring all items are logged in and any extra supplies are returned back to the office and logged correctly where necessary.

Manage all First Aid supplies at the office/vehicles ensuring all staff have access to any necessary medical supplies where needed, while logging any use.


Asset Management:

Update and maintain the asset records for all vehicles/motorcycles in Nakivale office and liaise with Kampala for a centralized Assets inventory of all HIJRA Uganda offices

Ensure all the items bought that falls under Asset category according to HIJRA Policies are properly registered on the Asset Register with all the required information

Every month review and physically crosscheck with the drivers that all the tools are always available – any loss or damage must be reported


Logistics:

Manage and ensure all deliveries to each required site are completed effectively and all supplies are accounted for.

Ensure all necessary bookings and transport are organized in advance for all staff/stakeholders.
Qualifications, Skills and Experience:
The ideal candidate for the HIJRA Senior Procurement and Logistics Officer job opportunity must hold a Degree in Procurement and Logistics, or other related discipline
Three years of experience as a Senior Logistician, or relevant position, in an operational capacity in an NGO.
Must demonstrate experience in the areas of Procurement and Logistics
Ability to work under pressure carrying out several tasks simultaneously to completion
Must demonstrate high levels of integrity and accountability.
Strong written and spoken communication skills
Ability to plan ahead and meet deadlines
Treat information with the confidentiality it deserves
Job application procedure
All suitably qualified and interested candidates should send an application letter and Curriculum Vitae including telephone and email contacts of three referees including your current/most recent employer. Application should be addressed to the: Country Program Manager, Humanitarian Initiative Just Relief Aid (HIJRA), P.O. Box 37703, Kampala, Uganda. Email to: vacancies.ug@hijra.or.ke . The subject line should read: "Senior Procurement and Logistics Officer" NB: Please note that interviews will be done on a rolling basis given the urgency of the positions.