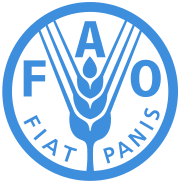 Vacancy title:
Technical Specialist
Jobs at:
Food and Agriculture Organization ( FOA )
Deadline of this Job:
20th August 2018
Summary
Date Posted:

6th August 2018

, Base Salary:

Not Disclosed

, Employment Type:

Full-Time
VACANCY ANNOUNCEMENT NO: 180776
Post: Technical Specialist (Team Member) for the Evaluation of the Uganda Country Programme
Duty station: Uganda
TYPE OF REQUISITION: PSA.NAT
DURATION: From 40 to70 days spread over 4-6 months
Deadline For Application: 20th August 2018
Organizational Setting
The FAO Office of Evaluation (OED) is looking for qualified individuals to participate as Team Members for the Uganda Country Programme Evaluation. The Team Members will be involved in the field missions and the report writing. She/he will interview FAO staff and partners (including governments, resource partners, civil society, and other agencies] involved in projects and activities in Uganda, and will conduct in-depth studies to capture the results achieved at the community level. She/he will be under the supervision and guidance of an OED Evaluation Manager. The candidates preferably, should not have been involved in the design or implementation of relevant FAO activities in recent years. All candidates should adhere to FAO values of, Commitment to FAO, Respect for all, Integrity and Transparency. Female candidates are encouraged to apply.
Field of Expertise:
Agricultural economics and agriculture-based value chains

Crop production, agronomy and irrigation schemes

Forestry, environment, climate change and natural resource management

Gender and youth programming related to agriculture

Migration, support to refugees and host communities, resilience programming

Veterinary medicine and livestock management
Minimum Requirements
An Advanced university degree in one of the technical areas above; At least 10 years of relevant experience in their fields of expertise; Working knowledge of English, knowledge of national languages will be an asset
Job application procedure
To apply. visit the Recruitment website at http://www.fao.org/employment/irecruitment-access/en/ and complete your online profile. Or use the link below: https://jobs.fao.org/careersection/faoexternal/jobdetail.ftl?job=180776&tz=GMT%2BO2%3A00 Only applications received through iRecruitment will be considered. All applications will be reviewed and qualified applicants will be contacted for interviews.