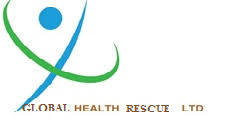 Vacancy title:
Medical doctors (4) Ref No: MD 01018
Jobs at:
4 Enrolled Nurses
Deadline of this Job:
15th September 2018
Summary
Date Posted:

6th September 2018

, Base Salary:

Not Disclosed

, Employment Type:

Full-Time
About the Company
JOB DETAILS:
Division: Medical Emergencies
Salary: Attractive
Reports to: Medical Officer
Responsible for Nursing Assistant and Support Staff
Must have Enrolled Nursing Certificate from a recognized Institution.

Must be registered and licensed with the Nurses and Midwives Council.
Experience: Managing clinics and provide quality nursing care services and public health interventions to the patients.
Minimum two years of experience
Other requirements: Strong management, communication and interpersonal skills.
Key outputs:
Promote clinic programmes and activities

Medical and other resources requisitioned and accounted for;

Treatment to patients and related nursing care provided;

Complicated cases referred to appropriate health units;

Proper records about the patients observed and kept;

A clean and healthy environment maintained;

Health care outreach programmes carried out; and

Daily and periodic reports compiled and submitted to the medical officer
Duties and responsibilities:
Receiving, registering and preparing patients for diagnosis

Providing quality nursing care and treatment to patients

Observing and keeping proper records about the patients

Participating in Doctors/Clinical Officers Ward rounds

Participating in bedside nursing procedures as a member of the caring team

Preparing patients for meals and participating in serving them

Maintaining a clean and healthy environment for the patients
Job application procedure
Please send the following documents by email to globalhealthrescue@gmail.com cc hr@globalhealthrescue.com and quote the job title and reference number: Updated CV and cover letter which demonstrate that you are suitable for the job role including your contact information and three work related references in PDF format should be sent as one document. Attach copies of academic certificates and attach the GHR job application form. Since the system is automated, some applications that do not follow the above procedure can be missed out. Only short listed applicants will be contacted Deadline: 15th September, 2018 by 5 pm