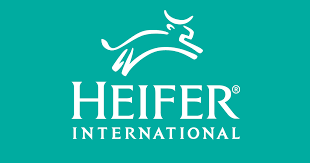 Vacancy title:
Access to Finance Manager
Jobs at:
Heifer international
Deadline of this Job:
28th September 2018
Duty Station:
Wakiso, Uganda
Summary
Date Posted:

14th September 2018

, Base Salary:

Not Disclosed

, Employment Type:

Full-Time
About the Company
JOB DETAILS:
Background
Heifer international is a global nonprofit working to end hunger, poverty and care for the Earth by using sustainable practices and engaging smallholder farmers in agricultural development. Heifer was founded on the simple belief that ending hunger begins with giving people the means to feed themselves, generate income and achieve sustainable livelihoods. Since Heifer's founding in 1944, 20.7 million families — more than 70 million people in more than 125 countries have benefited from community-based training, appropriate technology and agricultural resources, enabling them to lift themselves out of poverty and hunger on to a path of self-reliance and economic prosperity. Our transformational model runs much deeper than providing livestock and agricultural inputs. We work with public and private partners around the world to put the entrepreneurial power of self-reliance in the hands of small-scale farmers by connecting them to markets and their local and national economies. Heifer International is currently seeking for an Access to Finance Manager for an exciting East Africa Youth inclusion Project (EAYIP). This is a five (5) year project that focuses on increasing incomes through enterprise development and youth employment in the Eastern and Central regions of Uganda.

Position Title: Access to Finance Manager
Reports to: Country Project Manager- EAYIP
Location: Wakiso, Uganda

Job Summary:
The East Africa Youth Inclusion Program (EAYIP) Access to Finance Manager, under the guidance of the
EAYIP Country Project Manager will facilitate access to finance for youth entrepreneurs to start or expand businesses. He/she will implement the design and reviews of financial access strategies and modules. He/she will be responsible for building financial "partnerships", develop/roll-out relevant financial solutions, and provide financial advisory services. SI he will also perform strategic analysis of the financial landscape, work with Financial institutions (Fls) to develop financial products and services appropriate to target groups and in managing post-investment risk.

Responsibilities

Program Effectiveness
Provide technical guidance on access to finance related issues and work with "partners" to ensure the design and delivery of financial literacy training program to EAYIP's beneficiaries and Business Development Services (BDS) providers.

Promote and facilitate the access to savings accounts by youth, and advise youth in the formation of Village Savings and Loans Associations ( VSLA).

Build capacity of youth savings groups to develop bankable business plans and facilitate access to credit.

Increase financial literacy for the youth.

Coordinate and support the youth to develop bankable business plans and facilitate access to credit.

Design appropriate financial curriculum and materials.

Link youth to existing youth funds and livelihood support services at the districts, parishes etc.



Management and Compliance
Monitor the implementation of the Revolving Loan Fund (RLF) by HPIs financial "partners" in Uganda

Ensure compliance with contractual obligations and procedures of donors



Partnership" and Engagement
Network with local financial Institutions and value chain players

Represent EAYIP in various stakeholder meetings, workshops, conferences and shared learning events.

Minimum Requirements:
Bachelor's Degree plus seven (7) years of relevant financial program experience in development work in Uganda.

Preferred Requirements
A Master's Degree in a Business related field.

Seven years of field experience in implementing community development projects including financial access, integration of farmer groups into formal banking, savings and lending and income generation activities in Uganda or East Africa.



Most Critical Proficiencies
Clear understanding of financial investment opportunities for youth groups

Knowledge of youth workforce development issues especially in the rural communities of the East Africa region.

Good understanding of gender dynamics in development, particularly among young people.

Good communication and presentation skills; pay attention to details.

Proven project management, motivational skills and with ability to train youth

Good understanding of the different value chains within the agricultural sector.

Strong teamwork, training mentoring and coaching skills.

Ability to communicate effectively with "partners" and local governments.

Strong analytical and quantitative skills as well as familiarity with financial accounting required;

Demonstrated knowledge and experience in facilitating development of value chain

level business plans

Fluency in English (knowledge of other languages spoken in Uganda is a plus).

Exceptional writing skills.

Willingness and ability to travel domestically, regionally and internationally as required.

Proficient knowledge of word processing, spreadsheets, presentation tools, electronic mail (Microsoft Office preferred) and Internet.
Job application procedure
Details of this position and the application process can be found on the following website: http://www.heifer.org/about-heifer/careers/view-all-jobs.html Deadline: 28th September 2018