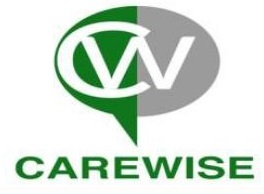 Vacancy title:
Facility Manger
Jobs at:
Carewise laboratory & Imaging Centre (CW)
Deadline of this Job:
not later than 17th September 2018
Duty Station:
Kampala, Uganda
Summary
Date Posted:

3rd September 2018

, Base Salary:

Not Disclosed

, Employment Type:

Full-Time
JOB DETAILS:
Background:
The mission of Carewise laboratory & Imaging Centre (CW) is to provide quality diagnostic needs to patients in Uganda. This shall be obtained through the provision of services namely;
Medical imaging: This seeks to reveal internal structures hidden by the skin and bones to help facilitate the diagnosis process. It establishes a database of moral Anatomy and physiology to make it possible to identify abnormalities.

Laboratory Checks: These include and not limited to malaria test, tuberculosis, cancer screening, full body scans , X-ray checkups e.t.c

Haematology: This involves the use of specialized equipment to diagnose blood in health and disease.

Sanography: With the use of ultra sound, internal structures can be seen and diagnosed appropriately based on the imaging information.

Homecare: Patients suffering from various illnesses shall be given supportive care in the comforts of their homes.

Microbiology: this involves the study of micro-organisms and there effects on the patients.
In order to achieve the above mission CW, the directors wish to recruit competent candidates for the various vacancies as indicated below:
Duration: Full-time Contract
Reports to: Board of Directors
General summary:
We are looking for someone who has very good managerial skills and can relate and organize the staff to meet the expectations of the board.
Skills Requirements, Education Requirements and Employment Experience
Bachelors' Degree in a relevant field and master degree in public health or business
(Qualification in a medical field is an added advantage).

Ability to plan short & long range activities and coordinate their implementation

Ability to maintain a high level of accuracy and confidentiality.

Familiarity with general office, medical facility setting and medical devices.

Ability to work independently but with strong team orientation.

Excellent writing, oral, interpersonal and communication skills.

Experience in implementation of cost reduction programs

At least 3 years working experience in a support position in any medical facility.

certificates and training if available

Master's degree is an added advantage.

Person should not be pursuing any active education that requires them to not be at the facility full time.
Job duties
Overall administrator of the laboratory.

He/she will be involved in both strategic planning and day to day operations of the laboratory.

She/he will be the secretary to the board.

She/he will provide administrative, supportive assistance to all the organization. Projects as required.

She/he will be responsible for inventory management.

He/she will be responsible for external communication/negotiations on behalf of the organization.

He / She will be responsible to link up all the departments.

She/he will provide administrative, supportive assistance to all the organization projects as required.

She/he will be responsible for vendor management.
Job application procedure
CW will provide a competitive remuneration package to the successful candidate. Candidates that know they meet the above criteria and have what it takes to excel in the above mentioned fields, please send your CV's and supporting documents to CAREWISE LABARATORY AND DIAGNOSTIC CENTER shabansengz96@gmail.com .

The CV should indicate current remuneration, Certificates/testimonials and 3 referees plus there telephone contacts not later than 17th September 2018 (For reference purposes, an email could be sent to carewiseuganda@gmail.com )
Key Notes
CW is an equal opportunity employer and doesn't charge a recruitment fee for any other fees at any stage of the recruitment process

Make sure that your application letter, CV and certificates are attached as one document.

Only Shortlisted candidates will be called for an interview at Carewise Laboratory premises.

All applicants for the Facility Manger position that will be called for an interview MUST come along with a MARKETING PROPOSAL for the facility.
The Senior Human Resource Manager
Carewise Laboratory and Imaging Centre
Carewise building, Bukoto Street
P.O BOX 36702, Kampala, Uganda
Contact: 0757017760