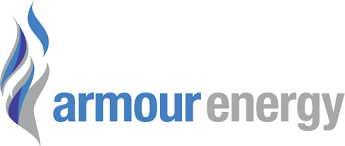 Vacancy title:
General Administrative Assistant
Jobs at:
Armour Energy Limited
Deadline of this Job:
30th September 2018
Duty Station:
Kampala, Uganda
Summary
Date Posted:

14th September 2018

, Base Salary:

Not Disclosed

, Employment Type:

Full-Time
About the Company
JOB DETAILS:
GENERAL ADMINISTRATIVE ASSISTANT
Background
Armour Energy (Uganda), an oil and gas exploration company, licensed to undertake exploration activities in the Kanywataba license area in Ntoroko District, in Uganda, invites suitably qualified persons to apply for the position of General Administrative Assistant. The tenure of the job is tor an initial B months term with potential for both growth and renewal.
Armour Energy (Uganda) has an office in Kampala and the exploration tenure on the southern shore of Lake Albert. The Kampala Office is C/O BKA Advocates, Kisozi House ~ Annex B Building, Kisozi House Close (Off Kyaggwe Road), Nakasero, P.0. Box 27673, Kampala, Uganda
In line with National Content regulations, this position is only tor qualified Ugandans.

Brief description of the job
Armor Energy Limited seeks to hire a short term General Administrative Assistant to participate in the activities that have been scheduled for the work plan year 2018. The successful candidate shall be based at the AEL Office but with frequent travel to and stay in the field.

Duties and Responsibilities
As directed by the Country Head of Business assist in all General Country Office Administration related to the work plan of 2018

Undertake and supervise some aspects of the field work in the Kanywataba License Area during 2018 field season

Prepare reports related to the activities in the work plan to an appropriate standard

Ensure accountability of all resources placed in his/her responsibility

Receive and hand overall communication directed to the office to the Country Head of Business

Ensure that HSE procedures are adhered to as expected by the company and based on mitigation plans established

Undertake all other assignments given by the Country Head of Business



Education and Experience — Essential
A suitable administration qualification and/or experience is necessary

Bachelor's degree in Geology (completed or nearly completed) is a critical advantage

Ability to understand and participate in surface mapping and soil sampling including handling of such samples and related logistics

Knowledge and qualification of basis/minimum HSE standards

At least 2 references or testimonials with full contact details



Experience - Desirable
Experience in general office administration procedures

A basic knowledge of book-keeping or accounting and record keeping including time sheets

Between 0 to 5 years of related work experience

Medium to Basic understanding of the Petroleum Industry in Uganda.

Postgraduate studies



Skills - Desirable
Good working knowledge and skill with a PC utilizing Word, Excel, Access, and PowerPoint

Ability to use GIS software

Ability to use common industry software such as Kingdom, bpenDtect, log interpretation software and the like

Strong Field orientation

Strong orientation to working as a Team

Ability to communicate effectively both orally and in writing in English

Problem solving skills

Report writing and research skills
Job application procedure
Applications (Application Letter, CV, Three references, copies of testimonials) shall be submitted to Amour Energy Limited at Kisozi House Annex, C/O BKA Advocates, Kisozi House - Annex Building, Kisozi House Close (Off Kyaggwe Road), Nakasero, P.O Box 27673, Kampala, Uganda on or before 30th September 2018 as well as Via email to : iburinguriza@armourenergy.com.au Note: Only Short Listed Candidates Shall be contacted