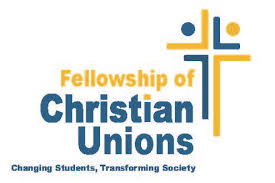 Vacancy title:
General Secretary
Jobs at:
Fellowship of Christian Unions (FOCUS) Uganda
Deadline of this Job:
14th September 2018
Duty Station:
Kampala, Uganda
Summary
Date Posted:

7th September 2018

, Base Salary:

Not Disclosed

, Employment Type:

Full-Time
About the Company
Job Title: General Secretary
Reports to: National Governing Council through its Chairperson.
Duty Station: Kampala, but will involve regular travels in all the legions where FOCUS operates.
The Fellowship of Christian Unions (FOCUS) Uganda is seeking to fill the vacancy for the position of General Secretary. FOCUS is a Christian organization whose mission is to equip students and graduates of universities and tertiary institutions in Uganda for effective Christian life and service in the world.
FOCUS is a partner with lnrervarsity Fellowship and other Christian student movement networks.

Job Summary:
The General Secretary (GS) is the chief executive officer. He/she is responsible for effective pursuit of the vision, mission and for attainment of goals of FOCUS, programme effectiveness and impact of the work of the ministry. He /she works to ensure strategic directions agreed by the FOCUS Council are implemented and is for good stewardship over all FOCUS resources and assets. He/she acts as the chief public relations officer.

A: Minimum Qualifications
Preferably, a minimum of a Masters'Degree in Education, Management, Development Studies, Economics , Communications, of any relevant professional field. Formal theological training will be an added advantage. .

Skills, qualities and competences required
- faith articulation: A mature and established Christian in good standing, with firm knowledge and appreciation of evangelical teneu, capable offunctioning well in a multi-denominational setting, and who understands current theological issues and trends among churches in Uganda.
- Studentministryandpassion: Asense of ailing to student ministry, an experience of Christian Union (CU) lifeon a college campus orcontext; aworking knowledge of FOCUS Uganda (orother evangelical Christian student movements).
- Training and Mobilization: Demonstrahle skills and a minimum of 5 years' experience in training Christian youth leaders preferably within an educational institution context. Proven experience, skills and a passion for leading Christian youth missions and mobilizing youth movements. Experience or potential to engage churdi leaders interdenominationally is required
- Management and organizational development: a good grasp and practical experience in management lnduding governance, finance and administration, managing people, planning, implementation and control ofprograms.
- Leadership capabilities: A servant leader, capable oi galvanizing teams to the vision and mission of the organization; a strategic thinker who inspires and encourages others to achieve exceptional results and capable of steering teams through turbulent and uncertain situations.
- Good rommunicator
- in tenns of oral, virtual and written rommunication. Hel she should he competent at using social media, intemet, emall etc for ministry purposes,
- Resource mobilization and management: Proven skills and abilities at mobilizing significant assorted ministry resources; and providing accountability for them would be a greatadvaniage.
- Otherqualities: An innovator, good networker and parmerships builder.
Job application procedure
Only signed and scanned soft copies of applications should be submitted to the following email address mlwang2001@gmail.com. cc application@focusuganda.org All applications should include:(a) a 1-page A cover Letter (b) A cirriculum vitae not exceeding 3 pages (c) A 1 - pages statement of faith. (d) Copies of relevant academics transcripts and /or certificates The signed sch copies of the Cover Letter should be address as follows: The Chairperson. FOCUS General Secretary Search Committee c/o FOCUS Had Offices Plot 227/9, Kafeero Road, Mulago R0. Box 16415, Kampala, Uganda Deadline: interested candidates should submit their applications not later than Friday, 14th September 2018