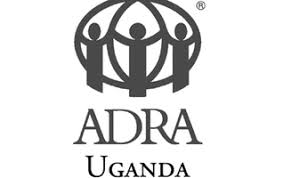 Vacancy title:
Internal Controller
Jobs at:
ADRA
Deadline of this Job:
14th September 2018
Duty Station:
Kampala, Uganda
Summary
Date Posted:

03 September 2018

, Base Salary:

Not Disclosed

, Employment Type:

Full-Time
About the Company
Job Title: Internal Controller
Duty Station: Kampala, Uganda with frequent travels to the field
Reports To: ADRA Board of Directors and to the Country Director
Duration: 1 year. Job renewal is subject to performance and availability of funds

About Us:
The Adventist Development and Relief Agency (ADRA) is a humanitarian non-governmental organization of the Seventh-day Adventist Church that demonstrates God's love and compassion. The organization works with people in poverty and distress to create just and positive change through empowering partnerships and responsible action. Currently the organization implements relief and development projects in West Nile, Acholi, Karamoja and South-Western Uganda. ADRA wishes to recruit a highly qualified, experienced and energetic Ugandan national, to occupy the vacant position of internal Auditor/Controller.

Job Summary: The internal Control Officer will be responsible for assuring achievement of ADRA's objectives in operational effectiveness and efficiency, reliable financial reporting, and compliance with laws. regulations and policies.

This includes regular auditing of ADRA Uganda's programmes, operations and partners to ensure compliance with ADRA and donor rules and regulations. The audits will assess whether ADRA's systems of internal controls are adequate and identify improvements where necessary across all departments, including programmes, finance, logistics, procurement, HR and IT. Although reporting directly to the Board of Directors, the Internal Controller Officer will be expected to report administratively to the Country Director,

Key Duties and Responsibilities:
Policies and Procedures: To stay informed and ensure adherence to the standard of ADRA procedures and policies in relation to Logistics, Procurement, Finance, HR and Programmes:
Human Resource Policy

Logistics & Procurement Policies, Procedures & Authorization Levels

Finance Policies

National Emergency Management Plan

Safely and Security Policy

Advocacy Policy

Partnership

ADRA's proposal I interim I final report checklists

Have an understanding and awareness of ADRA's MEAL processes and guidelines, and how they contribute to the internal control environment.



Fraud, Anti-corruption and Whistleblowing: To familiarize oneself with the fraud, anticorruption and whistle blowing policies and help implement these policies to staff

Donor Compliance: To familiarize oneself with and ensure adherence to donor rules and regulations in relation to Logistics, Procurement, Finance, HR and Programmes as set out in grant agreements and through ADRA donor guidelines and training materials (as and when required based on assigned donors)
Planning: To prepare, agree and coordinate periodic internal audit plans & donor compliance reviews, based on risk assessments The plans should be reviewed and reassessed at least 6 monthly, in consultation with senior management and Board of Directors

Internal Controls: To walkthrough and test ADRA Uganda's systems and controls, assessing whether they are operating as per policies, procedures and donor regulations (as noted above), with emphasis on risk management, finance, cash handling, trainings, logistics, procurement, stores, fleet management, HR, security and distributions. This should include following transactions through the supply chain and to beneficiaries or recipients, and adhoc visits to trainings etc.
internal Audit: To conduct regular internal audits at Country Office, field offices (locations) and Implementing Partners based on the agreed internal Audit plans, with particular emphasis on transaction testing, cash management, float transaction testing, program trainings, asset management, stock keeping, vehicle operations, personnel management, beneficiary distributions and records, and general donor compliance

General IA Reporting: To produce internal audit reports for presentation to the Board of Directors with findings and issues identified during the audit, give appropriate recommendation and actions. providing advice and suggestions on improvements to ADRA Uganda systems and procedures where appropriate. The Internal Auditor/Controller will also liaise with external auditors to maintain an up to date issues log from their own audits and will follow up on ail outstanding issues until they are closed
Monthly Reporting: To produce a monthly IA status report in the agreed standard format, for presentation/update to the Board of Directors. Reports should be sent to the Country Director within the first 5 working days of each month

Feedback: To provide regular feedback and updates to the Country Director on the consolidated issues lists

Risk Management: To independently assess risk management in ADRA Uganda to ensure that risk management processes are effectively embedded throughout the organization

Secondary Duties
Investigations: To conduct any ad-hoc internal audit, compliance and financial investigation assignments as requested by the CD and/or Board
Others: To perform other audit I compliance oriented tasks as requested by AdCom and/or Board of Directors from time to time

Qualifications, Skills and Experience:
The ideal candidate for the ADRA Uganda internal Controller job placement should be a university graduate with background in management, administration, finance or related field.
A qualified accountant (CPA or ACCA)

Membership with the Institute of internal Auditors is added advantage

Three years of audit experience in an NGO environment

Must have the risk-based auditing knowledge and experience

Excellent communication skills in English both verbally and in writing

Excellent computer skills in Office 365 software and accounting packages

Ability to team new systems and IT software quickly and effectively

Organized and flexible, ability to respond to changing priorities

Ability to work independently on own initiative, assess risk and make plans accordingly

fillingness to travel to field sites on a regular basis

Attention to detail

Excellent interpersonal skills while interacting with colleagues and partners

Previous NGO experience and knowledge of donors is an advantage

Evidence of experience in compiling and conducting training workshops is also an advantage.
Job application procedure
All suitably qualified and interested candidates should submit their applications online -- http://30.adrauganda.org/join-our-team Deadline: 14th September 2018