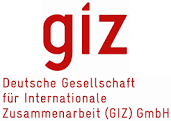 Vacancy title:
Management Assistant- Country Office
Jobs at:
GIZ
Deadline of this Job:
5.00pm on the 11th September 2018
Duty Station:
Kampala, Uganda
Summary
Date Posted:

31 August 2018

, Base Salary:

Not Disclosed

, Employment Type:

Full-Time
About the Company
JOB DETAILS:

The Deutsche Gesellschaft fur Internationale Zusammenarbeit (GIZ) GmbH is owned by the Federal republic of Germany with international operations in Uganda. GIZ implements commissions for the German government and other national and international, public and private sector clients within the framework of the international cooperation between the Federal Republic of Germany and the Government of Uganda. GIZ is seeking for a qualified and experienced individual to fill the position below for the GIZ Country Office. A summary of the position is given below. The full job description can be found on www.futureoptionsug.com.

Job Title: Management Assistant - Country Office
Reports to: Director of Finance & Administration
Location: Kampala

Responsibilities:
The incumbent is responsible for providing management assistance for the Portfolio Manager (PM) and the Director" Finance and Administration (DFA).

Key Tasks
Taking of Minutes in various meetings and roundtables.

Monitoring of progress and deadlines for agreed upon actions and implementing a follow-up system.

Managing the calendars of the PM and DFA and following up on meeting responses.

Keeping, filing and archiving of records (both physically and electronically).

Drafting letters and internal / external communication from the PM and DFA.

Managing workshops organized by the PM, DFA or Heads of departments.

Monitor and follow

up Time Management (ZAS) for the Country Office.

Handling travel requests and settlement claims for the PM and DFA.

General secretarial roles such as photocopying, scanning, printing.



Other Duties/Additional Tasks
Undertakes further job training related to his/her position and duties

Keeps abreast of new regulations (internally and externally)

Performs any other duties and tasks at the request of management



Required Entry Qualifications and Competencies
Formal Education
Degree in Economics, Business Administration, Secretarial Studies or similar field.



Professional Experience
Minimum of 3 years of working experience as Management Assistant or similar position in a reputable organization.

Further Knowledge
Excellent command of MS-Office and Outlook.

Excellent command of the English language, both written and oral with the ability to effectively choose the appropriate level of communication.

Command of the German language would be an added asset.



Other Qualifications
Excellent organizational skills and self-organized.

High standards of confidentiality and loyalty.

Can work within an inter-cultural environment.

Experience with an international working environment would be an asset.
Job application procedure
Applicants should submit an application letter and a CV along with the contacts of three professional referees to: The Director, Future Options Consulting Ltd, 4th Floor, DTB Centre, Kampala Road, P.O. Box 34934, Kampala, Uganda by email: hr@futureoptionsug.com Tel: +256 414 231204/6. Applications should be received by 5.00pm on the 11th September 2018 Only the shortlisted candidates will be contacted