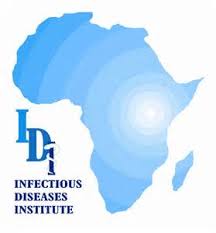 Vacancy title:
Medical Records Officer
Jobs at:
Infectious Diseases Institute ( IDI )
Deadline of this Job:
14th September 2018
Duty Station:
Koboko & Arua
Summary
Date Posted:

1st September 2018

, Base Salary:

Not Disclosed

, Employment Type:

Full-Time
The mission of the Infectious Diseases Institute (IDI) is to strengthen health systems in Africa, with a strong emphasis on infectious diseases through research and capacity development. IDI has five operational areas through which it works to achieve its mission: Prevention, Care and Treatment; Training, Research and Laboratory services (provided through a partnership with the Makerere University-John Hopkins University Core Lab) and Outreach.
In order to achieve the above mission, the Outreach Department seeks to recruit Medical Records
Officers as indicated below;
Job Title : Medical Records Officer
Vacancy Code : MROX01- AUG
Duty Station : Koboko & Arua
Reporting : Field Office Coordinator
Job Summary
The Medical Records Officer shall be responsible for maintenance of up to date UgandaEMR (OpenMRS) system with all patients' records captured, they shall mentor district medical clerks in proper capture and management of HMIS data collected at health facilities and communities. They will also provide support to the field office Data Manager in collection, entry, cleaning and analysis of data captured by the Project.
Key Responsibilities:
1. Maintain an up to date Electronic Data base, the UgandaEMR(OpenMRS) system on site:
Enter all required records in electronic data base namely UgandaEMR(OpenMRS)

Carry out data cleaning of all records entered

extract data from the system according to data requests required.

Troubleshoot and maintain the electronic system Support the nearby Health Facilities with Data entry into UgandaEMR as assigned.
2. Support and mentor the health facility medical records clerks in the following:



Registration of all patients
Recording patient visits and other registration data in appropriate HMIS tools
Preparing patient files for the clinic day
Filing all patient files at the end of the clinic and all laboratory test /results.
Ensuring that the medical records room is orderly and all files accounted for
Ensuring completeness, consistency and accuracy of data captured in the HMIS
Timely compilation of the routine HMIS reports
Ensuring availability of required HMIS tools i.e. registers, forms, guidelines etc.
3. Provide assistance to the Data Manager in the following tasks:
Perform data abstraction from the HMIS, EMR and other sources for project reporting.
Any other duties as assigned by the supervisor.
Educational Requirements:
Degree in IT, IS, Statistics, Economics, QE, Population Studies or any data management related field
Knowledge, Skills and Abilities:
At least one-year experience in data management and analysis
Excellent communication skills
Computer knowledge and Accuracy skills
Knowledge of Health Information Management System
Ability for team work
Job application procedure
IDI will offer a competitive remuneration package to the successful candidate. Candidates that know that they meet the above criteria and have what it takes to excel in the above position, please send their CVs, which should include details of email address (if any), present position, current remuneration, Certificate/testimonials and address of three (3) Referees plus telephone contact to the stipulated email address not later than 14th September 2018. (Email your application and CV to hr@idi.co.ug and let's save the environment).

Key Notes:
1. IDI is an equal opportunity employer and does not charge a recruitment fee or any other fees at any stage of the recruitment process
2. Internal candidates who meet the required specifications and have worked with IDI for a period of at least one year will be given priority.
3. Make sure that your application letter, CV and certificates are attached as one document
4. Indicate the Vacancy Code as the subject for your email
5. Only shortlisted candidates will be contacted
6. Any form of canvassing will lead to automatic disqualification.

The Senior Human Resource Manager
Infectious Diseases Institute — IDI Knowledge Centre, Makerere University Main Campus
College of Health Sciences, Makerere University
P.O. Box 22418, Kampala, Uganda