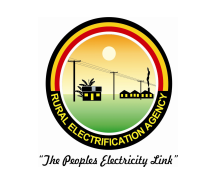 Vacancy title:
Procurement Specialist
Jobs at:
Rural Electrification Agency (REA)
Deadline of this Job:
Wednesday 19th September 2018
Duty Station:
Kampala, Uganda
Summary
Date Posted:

7th September 2018

, Base Salary:

Not Disclosed

, Employment Type:

Full-Time
JOB DETAILS:
The Government of Uganda (GoU) through the Rural Electrification Agency (REA) is implementing the Electricity Connections Policy (ECP) with a goal to increase electricity access from the current 20% to 60% by 2027. The ECP was designed to address the major challenges that have kept electricity connections low and hence enable acceleration of connectivity throughout Uganda. The Rural Electrification Agency (REA) will be responsible for the operationalization and overall management of the ECP Programme. In line with this, efficient and economic procurement of goods, services and civil works is critical to achieve the policy goals. REA seeks to engage the services of a Procurement Specialist to oversee the planning and management of the procurement activities under the ECP Programme.

Main purpose of the Procurement Specialist
The Procurement Specialist will oversee procurement of goods, services. and civil works in accordance with GoU and donor procedures and guidelines. He/she will provide procurement management support to the ECP programme and the World Bank funded Energy for Rural Transformation Three project.

Scope of the assignment and key responsibilities
Procurement Specialist will be required to carry out the following:
in close collaboration with user departments, the Procurement Specialist will prepare, review, adjust (where applicable) and monitor the implementation of procurement plans.

Ensure timely preparation/updating, and submissions of the project Procurement plans for review and approval by development partners. in consultation with user departments, prepare bidding documents tor acquisition oi goods, works and non-consulting services, and the REOI and RFP for consulting services.

Ensure that procurement procedures as prescribed in the Programme implementation Manual are followed.

Lead the bidding and selection processing, including organizing pre-bid or pre-proposal meetings, providing clarifications, coordinating the Receipt of bids/proposals, leading and participating in the opening of bids/proposals/expressions of interest

in close consultation with user departments, participate in evaluation of expression of interest, Quotations, bids and Proposals.

in close consultation with the user departments, prepare and make submissions to the Contracts Committee.

Coordinate/make arrangements and participate in contract negotiations for consultancy services and technical discussions for goods and works where applicable to provide technical guidance.

Prepare draft contract for Contracts Committee and development partner review, and clearance of the Attorney General and ensuring timely signing of contracts

Verity that Procurement requests are in accordance to the approved Procurement Plans.

Prepare and publish general and specific procurement notices invitation for bids and

Work closely with the user departments to ensure that Terms of Reference or technical specifications are obtained in a timely manner.

In consultation with the user departments preparation of bidding documents, request for proposals, consultants shortlists and other documents based on relevant procedures for the procurement of goods, works and on consultant services and for the selection of consulting services,

Prepare and circulate to all users and contracts committee members the schedule for pre—bid meetings, and expected deadline for submission respectively,

Support capacity building in procurement management of staff that deals with procurement issues with emphasis on World Bank and other financing institutions as well as PPDA Guidelines.

Ensure that clearance/No-objection(s) from World Bank and other financing institutions are obtained it required

Preparation of Procurement progress reports at a minimum on monthly basis, highlighting among others the progress on processing various contracts, constraints met and any other issues that require Management attention

Ensure that the reports are delivered to PPDA, World Bank and other financing institutions and MoFPED.

Tracking the expiry dates of contracts as well as their advance payment and performance guarantees and ensuring that these are extended timely and at least one month before expiry.

Enhance the efficiency and effectiveness of the Procurement Data Management system and in particular set up a tiling and record keeping system that ensures that procurement records are easily retrievable and available for procurement audits; Maintain complete procurement files and records including all correspondence related to procurement activities; Prepare ; quarterly procurement progress reports.

Monitor and track contracts being processed, consult and work closely with Contract managers to identify constraints/challenges/issues especially deviations from agreed procurement schedules.

Facilitate the Post Procurement Reviews (PPR) exercise, and work with management to follow up implementation of PPR recommendations

Prepare and update the Procurement/Contract Register (List of all procurement contracts signed)

Report immediately to the Department/Unit Heads and Executive Director any noted fraud and corruption or governance issues with procurement or other start, bidders and consultants.

Any other duties that may be assigned by his/her superiors from time to time in furtherance of the above responsibilities.



Reporting
The Procurement Specialist shall report to the Head Procurement and Disposal Unit, but will work closely with the Connections Department.

Key Performance Indicators
Conducting all procurements in accordance with the Procurement Plans approved by the World Bank and other financing institutions.

Preparing and submission to the World Bank and other financing institutions, the annual procurement plan of acceptable quality for the project within three (3) months from the end oi the financial year

Publishing of the approved procurement plans in line with World Bank and other financing institutions requirements.

Publishing of contract awards for all contracts procured.

Preparation and submission of quarterly procurement and contracts monitoring reports as part of the Project Reports to the World Bank within 45 days from the end of the quarter.

Continuously update the Government Procurement Portal.

Continuously update the World Bank Procurement and contract management tool



Key qualifications
A candidate should have:
A Bachelor's degree in Procurement, Business Administration, Economics, Commerce, Engineering, Law;

Professional procurement qualification such as CIPS will be an added advantage;

A Masters Degree in Procurement, Economics, Business Administration, Project Planning and Management shall be an added advantage.

Full membership to a professional procurement body is desired.

At least 7 years' general experience in procurement with at least 3 years working on projects funded by World Bank and other Multilateral Development Banks;

Knowledge of World Bank or Multilateral Development Bank procurement guidelines;

Working knowledge and proficiency in PPDA Law and Regulations;

Experience in handling high value contracts, works, goods and services of that require international competitive bidding under World Bank rules for at least one consecutive year.

Excellent written and verbal communication skills, Fluency in English.

Excellent report writing skills.

A high level of interpersonal and management skills and ability to work with teams in the organisation at all levels.

Must be able to work under pressure and tight deadlines.

Computer knowledge and skills in MS Word, MS excel and internet/ email is a mandatory requirement.

Proven integrity and confidentiality in handling public resources.



Duty station
The Procurement Specialist position will be located in Kampala.

Timeframe
The assignment shall be for a period of 2 Years subject to probation period of 6 (Six) months, and renewable subject to satisfactory performance.
Job application procedure
Interested applicants who meet the requirements should submit their applications which include: forwarding letter, detailed CV, names and addresses of three referees and copies of relevant certificates and testimonials, addressed and delivered to:
The Executive Director
Rural Electrification Agency
Plot 10 Windsor Loop, Kololo
2nd Floor, House of Hope
P.0 Box 7317
Kampala - Uganda
Deadline for receiving the applications: 17:00 Hours (local time) on Wednesday 19th September 2018
Only shortlisted candidates will be contacted.
Please note that canvassing and lobbying will lead to automatic disqualification of the candidate