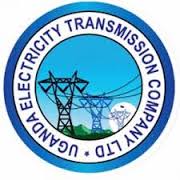 Vacancy title:
Projects Engineer - Electrical
Jobs at:
The Uganda Electricity Transmission Company Limited (UETCL)
Deadline of this Job:
28th September 2018
Duty Station:
Kampala, Uganda
Summary
Date Posted:

17th September2018

, Base Salary:

Not Disclosed

, Employment Type:

Full-Time
About the Company
JOB DETAILS:
A Brief on the Company
The Uganda Electricity Transmission Company Limited (UETCL) is responsible for bulk purchase of electricity from the generati ng companies and selling the electricity in bulk to the distributi on companies throughout Uganda. UETCL is also responsible for all exports and imports of electricity to Uganda.
Our Vision is: "Electricity Transmission for Sustainable Regional Development."

Our Mission is: "To buy, transmit and sell quality bulk power." Background Uganda Electricity
Transmission Company Limited has received fi nancing in the amount of US$ 83.75 million (United States Dollar eighty-three million, seven hundred and fi ft y thousand) from the Islamic Development Bank (IsDB) toward the cost of the 132 kV Mirama – Kabale electricity transmission line and distributi on project, and it intends to apply part of the proceeds toward payments under the contract for works for plant, Design, Supply and Installati on of 132kV Mirama-Kabale Transmission Line and associated substati ons. The project covers part of the South-western region of Uganda. The project shall extend the nati onal electricity grid by constructi on of approximately 85 km of 132kV transmission line backbone from the Mirama 132/33kV substati on to the proposed new 132/33kV – 2 x 40 MVA substati on in Kabale town; 904 km of 33kV lines and 131 km of Low Voltage (LV) network in 121 villages. The constructi on period is eighteen (18 months). UETCL seeks suitably qualifi ed Ugandans to immediately fi ll vacancies of:
The positi on, located at Head Offi ce
Annex reports to the Principal Projects Engineer and its primary purpose is to assist in management and supervision of the executi on of power transmission plans to meet the future demand in line with company objecti ves.
MAIN DUTIES
Engineering Design, Procurement & Works Supervision
Oversee all project acti viti es from detailed design to successful commissioning of power transmission lines and substati ons in fulfi llment of company objecti ves and strategies.

Parti cipate with Planning & Investments department to;

Carry out system studies to identi fy network constraints and recommend opti mum soluti ons to meet existi ng and future power demands.

Prepare conceptual designs, bills of quanti ti es, cost-benefi t analysis and tender documentati on for the design, manufacture, testi ng, supply, constructi on, installati on and commissioning of transmission substati ons and lines in accordance to engineering standards and procurement guidelines.

Identi fy opti mal substati on sites and line routes and provide technical support in the acquisiti on of right-of-way.

Prepare/review design calculati ons, specifi cati ons, drawings of transmission line and substati on power systems, equipment, earthing, protecti on, control and communicati on systems in liaison with end-user departments.

Give technical support during the bidding process in the coordinati on of bid clarifi cati on, pre-bid site visits, bid evaluati on, and pre-award meeti ngs, and preparati on of draft contracts.

Prepare project implementati on and procurement plans and track the implementati on.

Coordinate the project kick-off and site handover.

Review detailed engineering designs, drawings and technical specifi cati ons of transmission line and substati ons prepared by contractors and their suppliers.

Ensure conformity of designs, drawings, manufacturing processes, and installati ons

Ensure conformity of designs, drawings, manufacturing processes, and installati ons to specifi ed engineering standards and best engineering practi ces.

Review contractors' method statements and procedures for quality assurance.

In liaison with user departments, witness, review and sign-off factory/laboratory/ site acceptance tests of equipment, material and works.

Supervise, monitor and report on the progress and quality of equipment, material and works and recommend correcti ve acti ons wherever necessary inclusive of coordinati on of network switching operati ons.

Verify Consultants' and Contractors' interim and fi nal invoices against agreed project milestones and deliverables.

Review and advise on change proposals and ensure validity of contract amendments.

Review commissioning protocol and coordinate the inspecti on and commissioning tests of completed installati ons and works and subsequent UETCL's takeover of operati onally accepted faciliti es with verifi ed as-built documentati on and operati on & maintenance manuals.

Monitor the operati onal performance of installed faciliti es during Defects Liability Period and ensure that identi fi ed snags are recti fi ed by the contractor.

Monitor and ensure eff ecti ve coordinati on between UETCL, Consultants, Contractors, Financiers, and all other project stakeholders to att ain executi on of the contract scope within approved budget and ti melines.

Ensure compliance to safety, social, health and environment regulati ons and projectspecifi c requirements.

Identi fy, Monitor and assess project risks and execute necessary miti gati on measures.

Preparati on of reports for diff erent stakeholders. And carry out any other duti es as may be assigned from ti me to ti me.
THE PERSON SPECIFICATION
The desired persons should have the following essenti al requirements.
A Bachelor's degree in Electrical Engineering.

Professional registrati on with relevant body.

Minimum of six (6) years of professional working experience in power system projects.

Must have Project Management skills. Must have in-depth knowledge of Industrial & SHE regulati ons.

Experience in managing multi -lateral fi nanced projects.

Experience in PPDA and donor-funded procurement guidelines and reporti ng practi ses.

Computer literacy in Ms Projects or similar project scheduling and monitoring tool.

Must possess a valid Nati onal Driving Permit.

Must have Analyti cal skills, Communicati on skills, Interpersonal skills, Supervisory skills, Report writi ng skills.

Must be able to withstand stressful work situati ons and have willingness to work long hours outside the normal hours.

A person of high integrity, must be highly moti vated, innovati ve and a committ ed team player.

Must be willing to travel extensively and be away from duty stati on for extended periods.
Job application procedure
Interested persons should send their applicati ons enclosing photocopies of academic qualifi cati ons certi fi cates and testi monials along with their curriculum vitae indicati ng contract postal address, dayti me contact telephone, or fax or e-mail and giving three referees to:
The Manager, Human Resource and Administration
Uganda Electricity Transmission Company Limited
P.O. Box 7625 KAMPALA
The closing date to receive applicati ons is 28th September, 2018.
UETCL VACANCY ANNOUNCEMENT NO. 02/2018 The Uganda Electricity Transmission Company Limited (UETCL) VACANCIES ANNOUNCEMENT