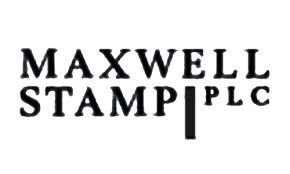 Vacancy title:
Risk and Compliance Coordinator
Jobs at:
Maxwell Stamp PLC ( MSP )
Deadline of this Job:
23rd September 2018
Duty Station:
Kampala, Uganda
Summary
Date Posted:

10th September 2018

, Base Salary:

Not Disclosed

, Employment Type:

Full-Time
Maxwell Stamp PLC ( MSP ) seeks to appoint a Risk and Compliance Coordinator for the Expanding Social Protection Programme in Uganda. ESP is based in the Ministry of Gender, Labour and Social Development (MGLSD), and is being delivered with the support of the UK Department for International Development and Irish Aid (the "Development Partners" or "DPs"). MSP is engaged to provide a range of technical assistance and fund management services as the Social Protection Fund Manager (SPFM) for ESPII which will run until June 2020. The goal of ESP is to reduce chronic poverty and improve life chances for poor men, women and children in Uganda. The programme aims to embed a national social protection system, including social assistance for the poorest and most vulnerable, as a core element of Uganda's national planning and budgeting processes.

Job Title: Risk and Compliance Coordinator
Reports to: Team Leader (MSP) with dotted line to Deputy Team Leader (MSP) and Head PMU (MGLSD)

Role Definition:
To implement the risk and compliance function in the Program Management Unit to ensure compliance with Government and DP policies, organizational policies, audit recommendations, internal and external review recommendations, conduct internal reviews and fraud assessments and supporting implementation of actions to strengthen systems and promote fraud prevention.

Key Result Areas
Responsible for ensuring governance foundations are in place and operating effectively.

Provide risk management monitoring and reporting.

Manage the system to monitor and follow-up implementation of improvement actions from internal audits conducted earlier.

Monitor fraud reporting mechanisms such as whistleblower reporting.

Responsible for internal compliance with laws, regulations, policies and contracts.

Provide system compliance monitoring and reporting.

Provide compliance monitoring and reporting for Senior Citizens Grant.
Personal Specifications:
We are looking for an individual with proven strengths in the areas of audit, monitoring, reviewing, reporting and training.

Education Requirements:
A minimum of an honours degree in any of the following fields: Finance, Accounting, Business Administration, Commerce (Management), and some courses in any of the functions covered by the position. A master's degree and a professional qualification in the outlined functions will have an added advantage individually and in combination.

Competencies:
Knowledge of DFID, Irish Aid and GoU compliance procedures

Strong report writing skills

Capable of building and maintaining effective working relationships with strong focus on meeting deadlines

Good team worker

Working knowledge of Audit, Compliance Procurement, Contracts and Management



Work Experience:
A minimum of 5 years' experience with a reputable and busy organisation in management of Audit and/or Compliance function.
Job application procedure
SEND JOB APLLICATION AND APPROPRIATE CV TO ONE OF THE FOLLOWING ADDRESSES BEFORE 23RD SEPTEMBER 2018. Team Leader, MSP, Plot 9, Lourdel Road, Nakasero; email: recruitment@socialprotection.go.ug ; www.socialprotection.go.ug/opportunities